4 Ways Your Office Can Benefit From A VoIP Phone System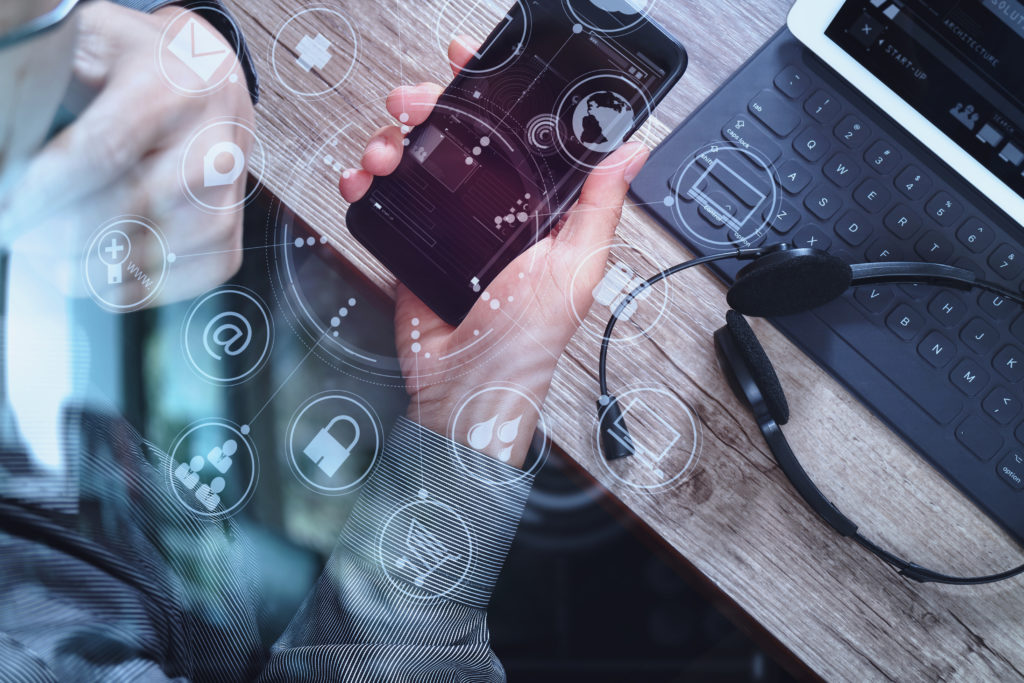 Communication is essential for every business, but having a more efficient communication system, like voice over Internet protocol (VoIP), is even more vital. A VoIP system uses packet-switched protocols to operate over a computer network, which means you can send and receive voice and other multimedia content through the Internet. It's unlike an ordinary communication system because communicating with anyone across the globe is now possible with VoIP. And, even with only your smartphone, you can use it to communicate outside your office.
In short, you're no longer bound to a traditional telephone system to reach your clients or employees. For the other benefits, read them below.
1. Spend Less, Save More
Having a VoIP system is beneficial in terms of cost. As mentioned, you can use your smartphone or existing computer to set up and utilize this phone system. Aside from that, you don't need to buy physical traditional phones and lines because you can use your existing Internet provider. Thus, minimizing the costs of setting up your phone system.
Moreover, here are other reasons why VoIP costs less than traditional phone services:
Not only can you use your existing gadget, but your employees can also use their own devices. This means you don't have to purchase separate and new business phones that your staff can use.
If you need to do an international or long-distance call, the VoIP service allows you to do it without paying high charges that traditional phones require. The Internet is the key. So, as long as you and your clients have an Internet connection, you can call them and won't be charged with per-minute fees that you'd usually get when you're using traditional phones.
Since a VOIP phone system provider doesn't need to set up copper wires or physical phone lines, you pay less when purchasing their service or system. You also don't need onsite maintenance, which means you're crossing out maintenance fees. And, even if you'll relocate your business, your provider won't be charging you any fee because their system is available online, making it unnecessary for re-establishing your communication system. This means you can still use your VoIP number anywhere without extra charges.
2. Enjoy Advanced Communication Features
Although the setup and cost of VoIP are cheaper than a traditional phone system setup, the features you can enjoy are priceless. Whether your business is large or small, the features are flexible. For instance, you can make your business more approachable to faraway states. And, you can do this by having a VoIP phone number with the area code of your target state. As a result, your business can appear to be locally based.
For small businesses, you can use VoIP's call transferring and auto-attendant features to appear larger, although you're a one-person company. This means you can appear to have many departments through this technological solution for small businesses.
In addition, you and your employees can have a conference call, which has the multi-party calling capability of a VoIP. Whether it's an audio call or video conference, you can do so with a VoIP system. As a result, everyone from your company can attend the meeting, anytime and anywhere.
3. Make Workflow And Productivity More Efficient
What's even more interesting is using the VoIP system to make your workflow seamless and productivity more efficient. Unlike traditional phones, the VoIP has easy-to-use dashboards, which you can employ to streamline all your communication essentials. This means you can use one system to have all your communication needs accessible and available. And, even if you use another device, you can still access the same features and content via the VoIP dashboard.
With such, you'd become more efficient since you no longer have to open various gadgets, tabs, or apps to do the following:
Accomplish several tasks, like email to audio to video, simultaneously in one place.
Forward voicemails to email
Send and receive emails, SMS messages, and faxes
Record phone calls
Identify caller ID
Make and receive video or audio calls.
4. Access From Anywhere
As repeatedly mentioned, the VoIP system allows you to communicate wherever you are. This means you're no longer bound to hire talents from your local community; you can now hire employees living from other nations who fit your business needs. This also means you can now do your business online because you can employ virtual staff.
What's best about this concept is that you can decrease your overhead costs, like office space rent, utilities, and team member benefits, because your employees can work in the comforts of their homes. And, that's made possible by communicating using the VoIP system.
Moreover, you shouldn't worry about changing or making new business phone numbers for your employees because they can use your VoIP phone number to reach out to potential clients wherever they are.
Conclusion
With such benefits, your business is more likely to do better and more because communication with your clients and employees isn't limited. Although it costs less than traditional phone systems, a VoIP has advanced features that efficiently connect you to your potential clients and talents. As a result, you can now grow your business without communication limits.