4 Ways Local SEO Toronto Can Help Your E-Commerce Enterprise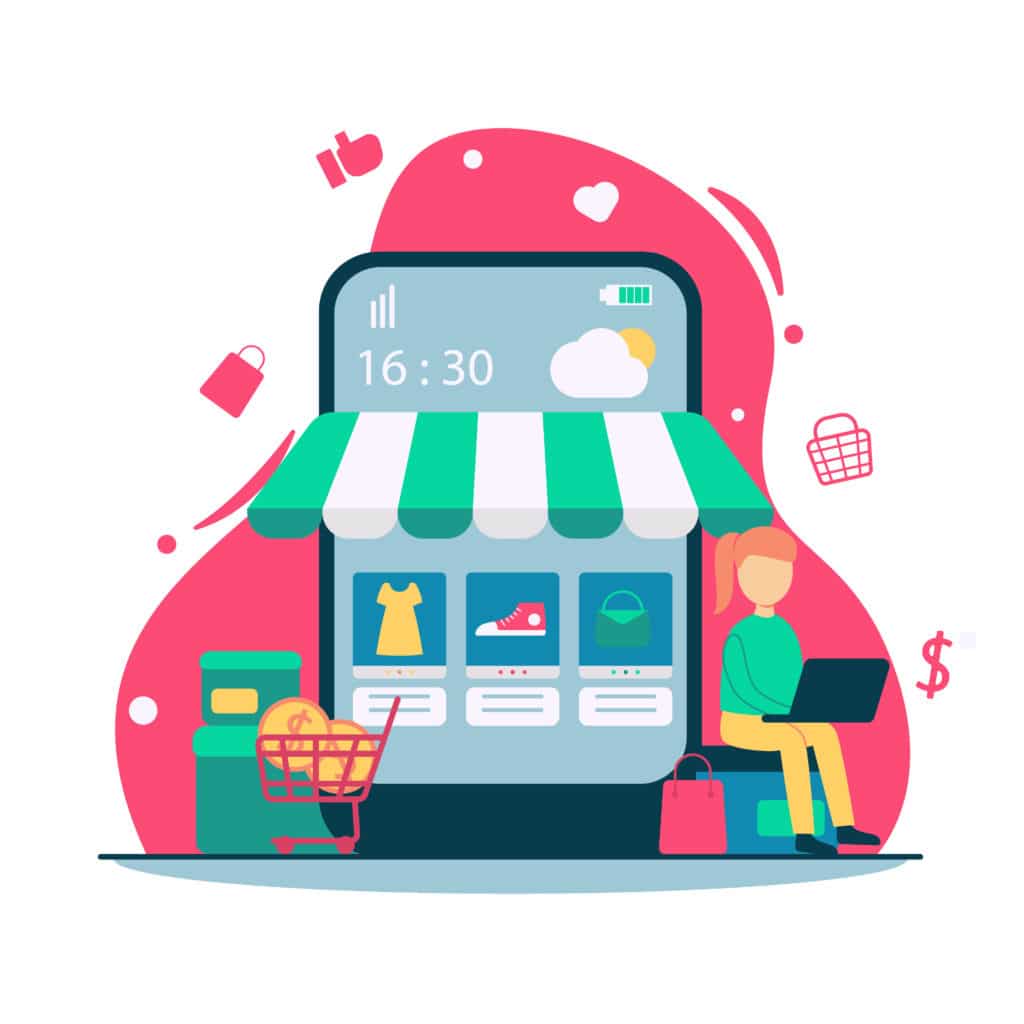 Local SEO is crucial for e-Commerce companies that want to thrive rather than just survive. Although e-Commerce and local SEO may appear to be mutually exclusive, the structure of e-Commerce assures that goods are available to people throughout a vast geographic area.
Owners of e-Commerce websites or stores, on the other hand, may and should benefit from local SEO. Here are a few ways that local SEO might help your e-Commerce firm.
1. Improve Keyword Ranking Performance
When a significant number of rival websites seek to utilize this method, attaining the intended results can be difficult. It is best to devise a strategy for distinguishing your company from competitors. You'd be surprised how many people utilize the internet to perform local searches.
Local SEO makes use of a one-of-a-kind algorithm that is location-specific and utilizes local keywords. A local SEO Toronto service provider can help your local e-Commerce business by enabling you to optimize the keywords for which your company ranks. It means that when customers make internet searches for local businesses, yours will appear at the top of the search engines.
While keyword research shows that search traffic for local keywords is relatively low, they have the potential to boost your commercial opportunity considerably. Then, it is vital to undertake extensive local keyword research, particularly for relevant keywords, using several SEO tools to generate keyword ideas.
2. Cut Your Advertising Costs
When a local audience is catered to, local e-Commerce businesses thrive. As a result, they boost their spending in advertising mediums such as banners, brochures, local television commercials, and hoarding. All of this comes at a high cost. You might save a lot of money by boosting your local SEO. Most smartphone users choose the 'near me' option when looking for a specific type of business. In addition, you may remove or significantly reduce advertising costs by looking for an SEO provider Toronto business owners can easily reach out to.
Local SEO tactics are always designed to boost traffic and improve search engine results. As a result, opportunities for marketing and sales growth. Increased sales translate into increased consumer interest, resulting in a period of deliberate company growth. Therefore, investing resources and time in local SEO analytics is critical to building your local business.
3. Set Up Connections With Local Customers
One of the most beneficial characteristics of local SEO is its ability to help you find and attract local customers. Indeed, getting folks who are interested in your company will be easy. As a result, you'll be able to start generating high-quality leads. When someone searches for your product or service using a local SEO technique, you may appear in a search. This means they've already indicated an interest in what you have to offer.
You may use that enthusiasm to help you close a sale. Otherwise, you risk wasting time and effort persuading uninterested consumers that your product or service is essential. You are not obligated to push them with a local SEO strategy. Instead, you may deliver the information clients are looking for online. You keep guiding them through the buyer's journey until they make a purchase. Customers will appreciate the distinct value you can supply. Thus, they can purchase once they have all of the essential information.
A salesman is not required to speak to the consumer directly. Instead, you can supply them with information through SEO by writing blog posts and other content. Customers are already looking for locally owned e-Commerce businesses like yours. Hence, digital marketing techniques can help you get noticed in such searches.
4. Take Advantage Of Online Reviews
When it comes to financial judgments, today's customers are astute, especially when it comes to internet shopping. When you buy something online, you lose the chance to go to a physical store, inspect or handle the item, and chat with a live person about it. In the absence of these capabilities, most internet customers rely on user reviews to assess whether or not a company is a good fit.
Local search engines love reviews from locals. Online reviews can help you build trust, establish your brand, and boost your local search ranking. Of course, this is only true if you understand how to harness online reviews for local SEO effectively. Each search engine has its own set of rules for internet reviews. Before you go, make sure you've read the guidelines for the search engine you want to use.
Provide handouts or emails with easy instructions on creating a customer review to assist your e-Commerce site in producing reviews. Many e-Commerce companies offer customers who submit reviews, such as a promotional code for a future order discount. Include links to your company's review sites on your e-Commerce site. The more favorable evaluations you receive, the more trust potential local customers will have in your brand.
Takeaway
Regardless of the type of business, local SEO is all about raising exposure for firms that operate in a local area. Business owners can entice, engage, and experiment with their potential clients by offering the best prices and maximizing the exposure of their business listing.