4 Tips to Get Started With Affiliate Marketing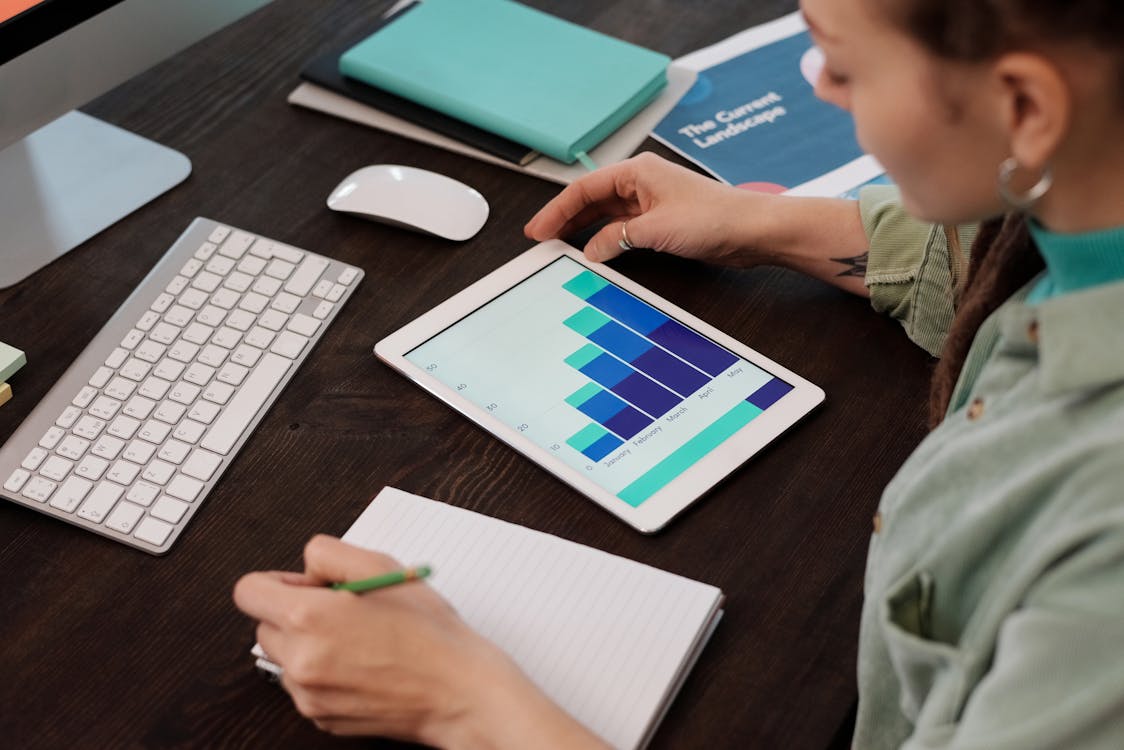 Today, hundreds of business owners, independent producers, and online platforms leverage affiliate marketing to generate monthly revenue. Popular websites like the New York Times, NerdWallet, and Forbes utilize affiliate marketing to scale their online presence.
Not to mention, Statista predicts businesses will invest $8.2 billion on affiliate marketing initiatives this year. That's a 76% increase in the last five-six years.
However, getting a chunk of the billion-dollar pie isn't as straightforward as placing a couple of affiliate links on your blog. Most newbies who give a whirl to affiliate marketing fail to attain the financial success that several online articles and videos promised.
Although affiliate marketing offers enormous potential to earn money online and requires almost little to no upfront investment, it necessitates individuals to have a basic understanding to set fair expectations and avoid blunders.
So, if you wish to become successful in the affiliate marketing journey, read on.
What Is Affiliate Marketing and How Does It Work?
In the affiliate marketing business model, the brand will pay affiliates (publishers or content producers) to promote its products or services. It works similarly to how a salesperson gets paid with a commission after concluding a successful deal for any brand.
Typically, you get compensated each time someone purchases something or takes the requested action. So your ability to make money increases as you make more sales. The affiliate income commission varies for each successful referral – from a few cents to several hundred dollars. When executed correctly, affiliate marketing can boost your earnings or diversify the revenue stream of an already established content business.
Today, the NFT (Non-fungible token) cryptocurrency is on the rise. And one of the proven ways to make the most of this NFT cryptocurrency craze is through affiliate marketing. Various NFT affiliate programs grant the opportunity to make money from the crypto art trend. However, it's pivotal to understand your target audience to capitalize on affiliate programs.
With that said, here's a handy guide on how to get started with affiliate marketing – from picking the right niche to building an audience and tracking affiliate sales:
⦁ Select a niche
Each affiliate marketer focuses on a particular niche in which they try to sway their audience.
A niche is a subset of a broader market distinguished by its unique features. When you choose your niche, it becomes your area of expertise for which others will remember you. However, if you attempt to address too many markets simultaneously, you might risk your effort and fail.
However, although this step comes first, it's not necessarily straightforward. After all, you don't want to advertise any product or service. You should be genuine and have faith in the products and services you promote.
Are you an authority on the subject? When working with products, take advantage of your qualifications. What do you love to do? Consider the stuff you frequently post and identify any recurring themes. Your niche, for instance, would be fitness if you shared a lot of fitness-related photographs.
⦁ Choose a platform
Once you have decided on the niche, it's time to choose the platform where you want to host affiliate content. The most popular video-sharing platform, i.e., YouTube, is a great place to start. It allows you to increase your audience, establish your brand, and promote affiliate content to an audience who respects your recommendations.
However, there are certain drawbacks when starting with a YouTube channel. Producing a video takes longer than writing, restricting the content volume you can create when your project begins.
Another best option to start affiliate marketing is social media. With approximately 4.59 billion active users, social networking sites offer great chances to interact with well-established communities, develop a following, and create a reputation.
⦁ Choose a relevant affiliate marketing program
The number of affiliate marketing programs is endless. Choosing the program that's perfect for you, though, is vital.
Be sure not to limit your search for the best affiliate programs to the high-paying option only. Instead, a better idea is to search for and consider affiliate products and offers that best resonate with your target audience. For instance, research the program's reputation in the industry. After all, you don't want to collaborate with partners people don't trust.
Additionally, make sure the program's commission rate is realistic and market-competitive. You want to get fairly compensated for your effort. For sale, many programs offer commissions ranging from 10% to 20%. Therefore, pick a price that works best for you.
⦁ Create and publish valuable content
There's a solid reason why the adage "content is king" is frequently used in marketing. The Internet is essentially a collection of stuff in many aspects. People won't come to you if you don't offer anything to them.
It takes more than slapping links to an existing article to create content for affiliate marketing. Through persuasive language and engaging design, you must assist your audience in deciding on a product on your website.
High-quality content not only persuades the audience you already have but also helps your site perform better in search results. A better ranking increases the likelihood of gaining more organic traffic and attracting new customers.
Whether you're creating a blog article, email, or YouTube video, your goal should be to create unique, educational content. Content that responds to the audience's questions or assists them in solving a specific problem.
Final Words
Affiliate marketing is a scalable, low-risk business model that allows you to earn money online by producing promotional content. And while making money with affiliate marketing programs can be a profitable way to generate passive income with no upfront investment, it's relevant to note that affiliate marketing takes time.
Nonetheless, you can make consistent dividends through your affiliate website by investing efforts and time to find the proper affiliate marketing program. You must capitalize on the most effective strategies to build an audience and develop relationships with them. The steps outlined in this post will make your journey as an affiliate marketer smoother in the long run, regardless of your strategy.