4 Reasons To Use Direct Mail Automation In E-Commerce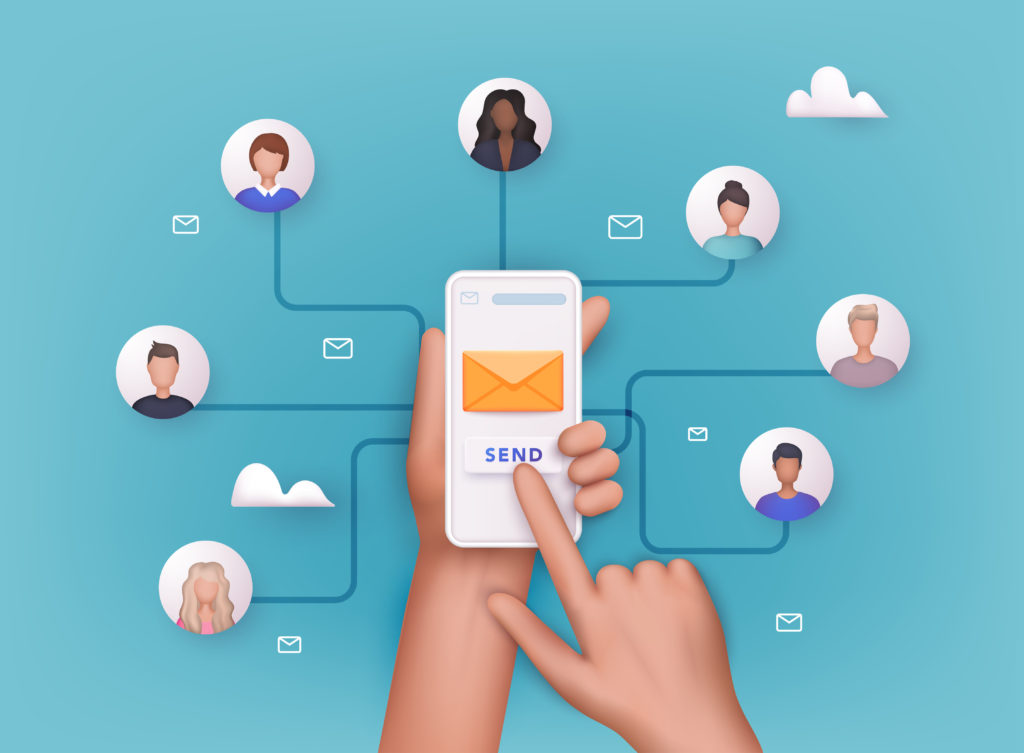 E-commerce is a booming industry that requires a different marketing approach. Since potential customers and transactions are all online, business owners must employ appropriate ways of reaching out to them. There are various methods, but direct mail automation is one of the most fundamental ways of calling customers' attention. Here are the reasons why direct mail automation works:
Direct Mail Automation Creates More Impact
Emails are easy to create. You make a subject line, compose your message, and click send. But it's a different story when you're trying to introduce and sell a product for your business. The tricky part of online marketing is that attention spans are minimal. If you can't make a prospect interested with a subject line, your email content can end up in the trash.
That's why direct mail is an approach that can work for your business. Direct mail companies assist your E-commerce business through digital retargeting. They use strategic designing and message composition that has the power to transform browsers into customers. They know how to leave the right impression by appealing to their emotions. Partner that with holiday-themed specials, product brochures, discounts, and aesthetically engaging newsletters—and you'll get more leads and customers in no time.
Puts The Spotlight On Your Brand
The Internet is much like a marketplace where you can find sellers of the same products. Customers can easily get overwhelmed, but there are ways to catch their attention and earn their trust—one of those is through direct mail.
With direct email, you have a better chance to get noticed because of personalization. Customers are more likely to respond to messages that include their names. Engaging customers in a friendly and almost intimate way allows them to be more familiar with your branding. This strategy helps you thrive in the competitive scene of online businesses.
Allows You To Send Personalized Promos And Messages
Your business can have the best-looking website with high-definition photos, but those are not enough to build trust and loyalty. With direct email automation, however, you can make use of postcard marketing as a unique method.
Why postcard? When you create a digital postcard containing clear and stunning images related to your product with short but direct messages, you're likely to create an unforgettable experience for your recipients. This also allows you to create more personalized promos for specific types of customers.
For example, you can entice new leads by giving discounts on their first purchase. But for returning customers, you can entice them with a freebie when they purchase for a second or third time with you.
When you're able to send out tailored messages specifically to people who already like your products, they are more likely to buy from your store again. It's the repeat customers that will help your store thrive.
This strategy can help your email recipients recall your brand. An image design with a call-to-action can help send people directly to your store. Making it easier for your customers to get to your store quickly is a proven way to increase traffic.
You can start by identifying your target customers. You can do this by talking to people and creating a survey. You can even reward respondents with free products or discount codes once they complete the survey.
Tests Marketing Strategies
Direct email automation gives you another opportunity to use A/B testing and monitor how your products and marketing efforts are faring along. You can get information on customer behavior because you'll see which ones get the most orders under what category.
Product testing also lets you know which ones are trending, which channels or platforms are working, and which ones barely get any engagement. These insights can help you form your next strategy. In other words, it helps you determine if your marketing and advertising methods are working or not.
Aside from that, you can also determine what kind of copies are more convincing for your customers. For example, you can send out a plain and factual message to a group of recipients and send a creative or emotional message to another group. Then, you compare which one gets the most opens, clicks, and responses. This is a good way of knowing what makes your customers tick.
In Conclusion
Direct mail may not be as visible as social media posts, but it offers a more personalized message to leads and existing customers. Companies who offer this service know how to call the attention of customers and get them interested in buying again. Getting customers to care about your branding is the end goal of direct mail, wherein you don't have to compete for attention against an already crowded market.