4 Marketing Trends that Dominated San Diego's SEO Strategies in 2021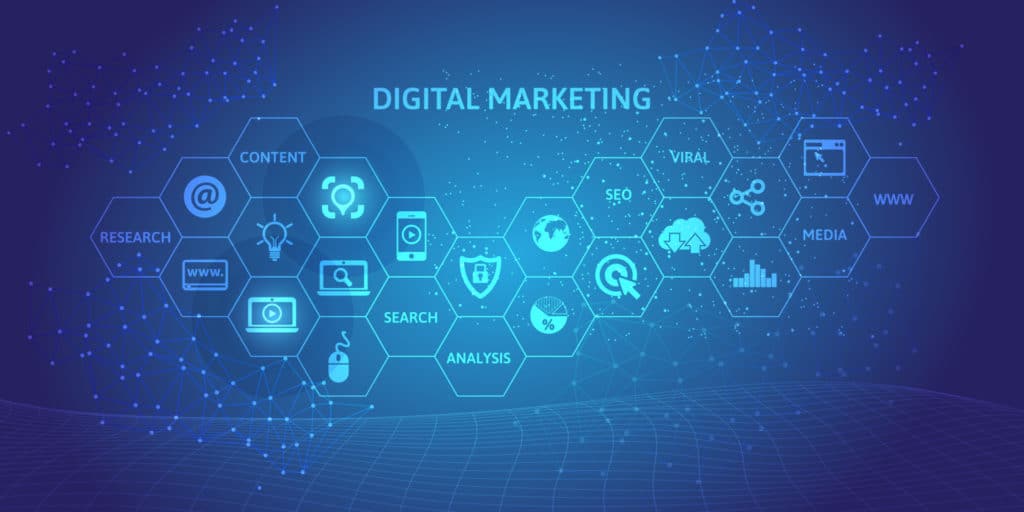 Marketing trends have been around forever, and they come and go as tastes change. When a new, effective marketing strategy creates exceptional results, everyone is quick to see if it'll work for their business. In 2021, we saw numerous general and specific trends that changed how we look at digital marketing.
This article will cover the general and specific marketing trends that dominated 2021 SEO strategies. It is important to remember that SEO strategies are constantly changing. Changes in Google's algorithm mean the parameters for a site to receive top rank are also changing. However, some general marketing tactics for digital marketing exist. We'll go over the most important ones in this article.
In almost all of these trends and through 2021 as a whole, the overarching theme has been video. The landscape has changed now that we've incorporated video into our business procedures and everyday marketing.
More Personalization
The first marketing trend we're covering is personalization. The point of personalization is to leverage data you have about past customers and potential prospects to advertise to them more effectively. There are countless ways your business can personalize its marketing initiatives.
Digital Authority Partners suggests to first start with content marketing and SEO. The first step in personalizing your content marketing is gathering data. You will need to collect information on your bounce rate, average time on page, and your highest-performing articles. Hiring a San Diego SEO agency can help you with this.
Once you've gathered all your data, you can apply personalization tactics. Remember that personalization works in all sorts of marketing, including your ads, emails, and even social media.
Start with adding a recommended section, followed by different content for first-time viewers. You should sort visitors by source and target people who came from Facebook differently than people who came from YouTube.
Pro Tip: For content marketing, use a personalization strategy that big tech companies have been using for years, a For You page. YouTube, TikTok, Amazon, Netflix all have a Recommended or For You where their AI recommends specific titles and products based on your history. You're able to do the same with your content, including suggesting the most popular articles to site visitors.
Creating Videos for Social Media (YouTube, Instagram, Facebook)
Let's look at using video for SEO that doesn't hinder website response time. The principle of personalization applies here too. You'll want to use different video formats for each marketing avenue. For example, you wouldn't want to use a twenty-second video ad for a YouTube video because YouTube uses a long-form style.
YouTube videos are highly underrated in terms of their SEO capabilities. YouTube searches account for 15% of all internet traffic. Many online searchers are looking for video content and not written. Businesses are capitalizing on this newfound traffic and are using it to drive additional traffic to their sites.
Creating a YouTube account for your brand can bring in more revenue, new visitors, and a new way to share your content. The long-form format of YouTube videos allows your business to share information with your customers that you haven't been able to do with other platforms. For example, you can share how-to or product demonstration videos.
Using Embedded Video
As with anything SEO, there are tradeoffs. The main tradeoff when using embedded video on your site is the decline in speed over the expected SEO result. In 2021, we saw an increase in embedded video on websites and just how much Google values site speed. Finding the perfect medium is how you'll find success if you utilize this trend.
When embedding video on your website, it's important to ask a few questions:
At what point in the customer journey will they see this video?
What action does the video prompt?
Is the video vital to the general call to action, or could we achieve the same with text or images?
The answers to those questions will help you determine the validity of the video and if it is necessary. The answers to these questions will determine the worth of the SEO tradeoff. Recently, Google has punished websites with lower search rankings because of their speed; frequently, videos are causing the problem.
There are plenty of benefits to having video on your site. How-to videos are critical if you sell complicated products. Customers appreciate being able to find answers and instructions online. However, rather than risking a slowdown, it would be better to put the videos on YouTube and link to them from your site and organic SEO.
Storytelling
For most of humankind, storytelling has been the way to share memories and spread knowledge. It is how we communicate who and what we are with future generations. Storytelling is essential and built into the human psyche.
Storytelling can be compelling, but why and how do we use it in marketing? The answer is that storytelling is a way to engage an audience, share information, and inform them about everyday problems and solutions.
So how does storytelling relate to SEO?
First, storytelling can be a highly effective method for creating entertaining videos that showcase your product. Podcasts, YouTube videos, and even short ads can include stories that draw viewers in, keep them engaged, and leave them wanting more.
You can also include storytelling in other forms of content, like emails and blog posts. When comparing search results, all the top websites had above average dwell times (the average visitors spent on the page). That means using stories in your content to keep readers engaged, and their attention on your website helped these companies rank higher on search pages and outperform their competitors.
Final Thoughts
Engaging with potential customers through video is becoming an essential part of SEO. Incorporating video into your sites either directly or via links will enable you to achieve a higher ranking. Your business will continue growing through 2022 and beyond by staying on top of marketing trends. You should start by reviewing your overall strategy.
Owen Murray is a freelance copywriter who works @ Digital Authority Partners