3 Ways To Improve E-Commerce Content Marketing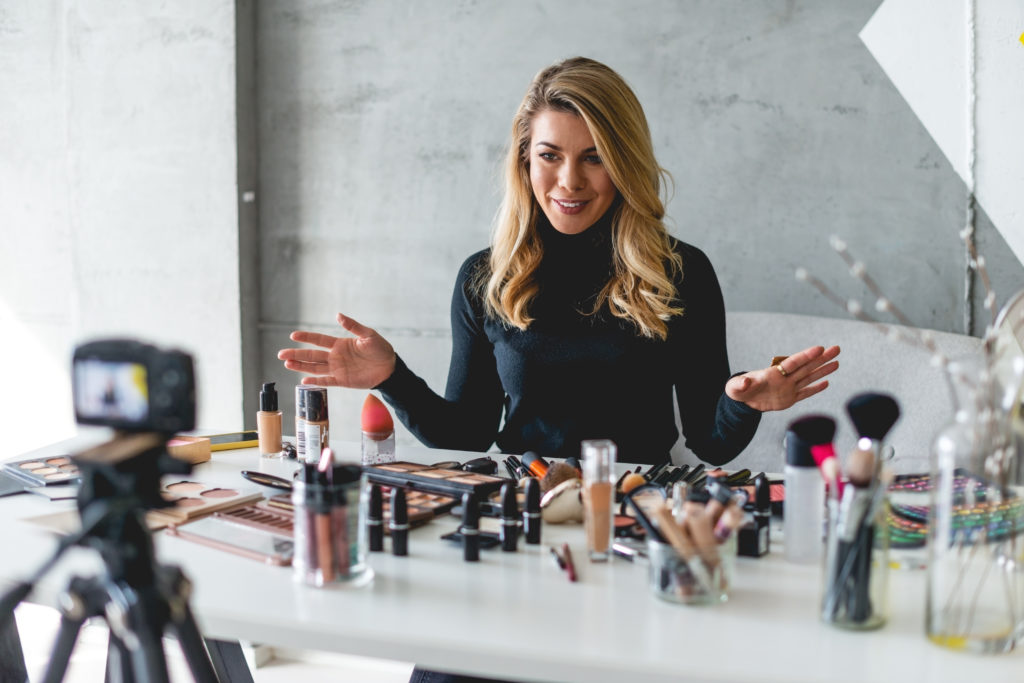 E-commerce stores thrive in a highly competitive digital space because of one thing, and that's conversion. Conversion is the key for any e-commerce business to survive. The process is pretty straightforward: you need to build enough traffic to generate leads and convert them into sales.
How do you boost your website's traffic?
The answer: content marketing.
Content marketing allows any business to foster a strong connection between them and their customers. Customers want to feel engaged and connected with your brand. If you do a good job at connecting with your customers, you'll see an increase in your engagement and brand loyalty over time. When customers begin to trust your brand, you'll start to see a boost in your conversion and sales over time.
Content Marketing Is A Mean To An End
But, here's the thing—you're putting up content regularly, making sure that it meets Google's search engine algorithms, and, yet, you're not seeing your numbers skyrocket. You're wondering what you're doing wrong.
If you're producing content, but aren't seeing results, it's time to reevaluate how you approach content marketing.
A lot of marketers easily get caught up in driving traffic alone. Traffic is an important key indicator in your content marketing success, but it isn't—and shouldn't be—the only KPI you should measure. In fact, your goal in boosting your site's traffic should always be to get these individuals to buy your product.
In the next part of this article, you'll find three ways to elevate your e-commerce content marketing and see your sales numbers catapult your business to success.
Make It Speak To Your Audience
If you've spent time on the Internet searching for guides and product reviews, you know that only a handful of them provide high-quality information, which means well-written content that addresses your needs and answers your problems.
Creating highly engaging posts can sometimes be difficult. But, more often than not, improving your content only means improving the way you lay out the information your readers are looking for. Your customers want to read guide posts written by real people.
You can make your blogs more engaging by using elements of copywriting in your articles. Copywriting is a writing technique used in sales and advertising, which encourages readers to buy a certain product or service without it being too salesy.
Learning copywriting, especially for beginners, would mean unlearning what schools and universities taught you about writing. When you're writing content for your e-commerce business, imagine yourself as your customers' friend, helping them in their purchasing journey. You can skip on using academic terms you used in your college essays. 
Take note that your audience wants to connect with your business. Speak in the language of your customers, and they'll begin to trust your brand.
Create Product Guides For Your Customers
By now, you have an idea how you should approach content creation. But, you may be wondering what kind of content should you put out that will surely catch the attention of your customers.
The best place to start in your content marketing journey is crafting the most helpful product guides for your customers. As an e-commerce website, you have the responsibility to educate your customers about your products.
You can leverage on this opportunity by posting product guides that have different forms. Don't be afraid to experiment. If you're selling workout equipment, create exercise videos that highlight the use of your products. If you're a business that sells scented candles, you may want to post an infographic about aromatherapy showcasing the different benefits of your products.
The key here is to add value to your customers. When you provide relevant information to them, you're actually taking them one step closer to buying your product.
Repurpose Your Content From One Form To Another
With a lot of platforms to publish your content, it's easy to get overwhelmed with what and where you should post your content masterpieces. But, did you know you don't have to make one content just for one platform?
Yes, you can repurpose your content to a different platform. This practice allows you to reach other audiences through different formats and platforms. Some people prefer reading guide articles, while others prefer watching video tutorials instead. If your content is available in different forms, you're able to cater to those two types without breaking a sweat.
When repurposing your content, make sure to use appropriate styles in creation. Since videos are more visual, you don't have to explain every minute detail, unlike with writing.
Takeaway
Content marketing isn't the end-all-be-all for your e-commerce success. Instead, it's your means to generate traffic to your website. Your ultimate goal is to increase sales and conversions. To do that, you must put out content that's easy to be found, speaks to your audience, and helps them make an informed decision.