3 Steps to Promoting Your Business on Social Media with Visuals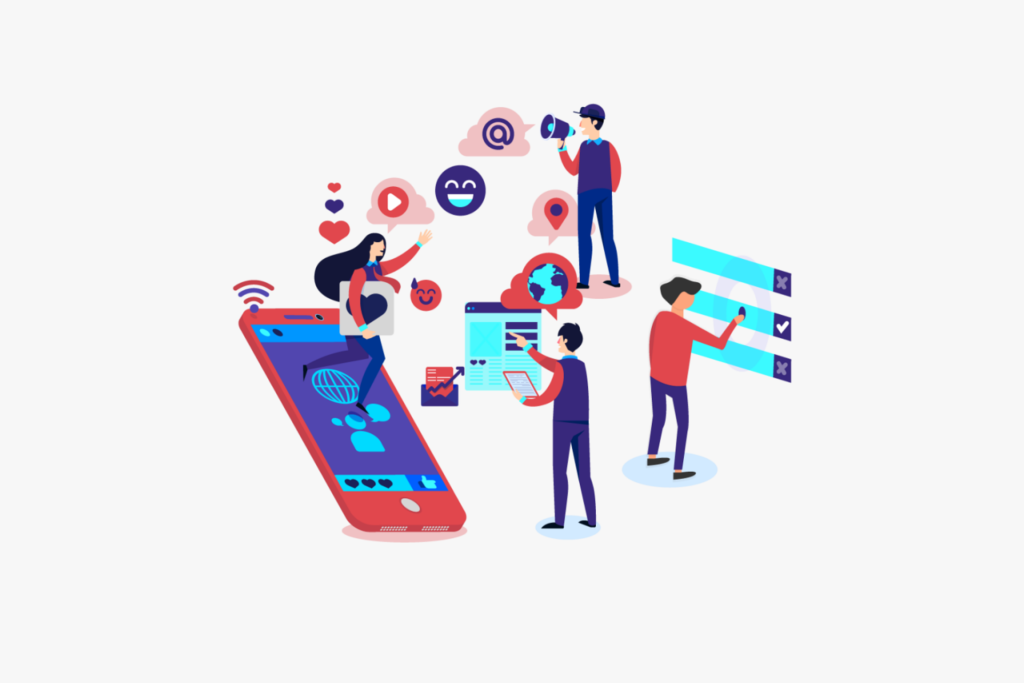 Social media is a very effective way to engage with customers, but it is flooded with content, brands, and influencers fighting for attention.
All businesses want to make a dominant presence on social media, and to succeed marketers need to come up with great content ideas and be up-to-date with trends.
So, check 3 actionable tips for promoting your business on social media to boost brand awareness, traffic to your website, and sales.
Finding social media topics
The first step to boosting engagement on social media is finding the right topics for your audience. That means conducting some research to find out which of your existing content is catching the attention of your followers and readers.
If you are beginning from scratch and want to make the most of your working time, start by conducting keyword research on Google analytics and Google Trends because it will give you data to make sure you are creating content on relevant subjects.
In case you have content, let's say, on your blog, finding out which posts are the most popular among your readers is a good place to start. By doing this, you can focus on the most important and exciting existing content that has impressed your audience.
Also, use social media analytics and Instagram engagement calculator tools to understand customer behavior and trends to come up with content ideas to boost engagement rates.
Visual content repurposing
Repurposing content is an effective way to boost your engagement and save time and resources. Turn an article, a video guide, or even a webinar into visuals, and you will make your existing content reach a broader audience and promote your business on social media.
After finding out your top-performing pieces of content, you can divide the most popular among them into short-form infographics and share them across multiple channels. By doing this, one single article can be used many times to reach new audiences on social media.
See this Instagram Carousel, for instance. It summarises a blog post in a fun-looking way and works great on social media.
Your audience is certainly more into beautiful visuals than reading long texts on social media. So, providing them with visually powerful and relevant information will help you to persuade them to click on your call-to-action to your blog or landing page.
Once you've chosen content to repurpose, you can adapt it into different formats to boost engagement on social media and traffic to your website.
The first thing to do is to identify the key points and group them according to the different subjects they approach.
If you want to start repurposing content, infographics are one-size-fits-all. You can use them everywhere, so take a look at this simple guide below with tips on how to create an infographic from existing content:
Infographics
With attention spans constantly decreasing, brands need a visual appeal and a creative approach to engage users on social media. Being a perfect mix of data visualization, imagery, and minimal text, Infographics are a great way to share content in a fun-looking way and inform your audience faster.
Also, an infographic can present complex information, abstract concepts, and statistics in a way people understand everything at a glance. That's why this kind of visual is so effective in catching the reader's attention.
This infographic is a great example of how you can effectively convey information in a way that will be interesting to readers. Notice how the eye-catching graphics, concise copy, and simple color scheme and typography all add up to create a beautiful, cohesive design:
An infographic can summarize an entire blog post in an easy-to-understand way, like this one that conveys data with attractive graphics and short and sweet copy:
Infographics are incredibly versatile and can be used to compare features, present raw data in a meaningful way, repurpose content, or even share UGC content, by grouping testimonials. and photos in a single visual.
Check 3 actionable tips for creating engaging infographics for social media.
Share original facts
Standing out from the crowd is not easy nowadays with so much content being shared on social media. To make your infographics shine, the first step is to gather original facts if you want to get shares and reposts.
When sharing tips, focusing on including original data will make your infographic relevant and valuable, and boost your social media engagement.
Also, try to find trends, get quotes from influencers and bring fun facts to your audience.
Add relevant, recent data
It is critical to ensure that when adding numbers they are the most recent that can be found. There are many ways to find data for your social media visuals, such as Google and refining your search by adding quotes to search for an exact phrase. Also, governments' open data and other repositories are great sources for finding data on diverse relevant topics.
Branded infographics
To improve brand awareness, consider branding your visuals with your colors, URLs, logo, and fonts. Infographics are highly shareable, but sometimes content creators copy and paste instead of sharing content.
Branding your visuals is critical to making the most of your content on social media and driving traffic to your website. See this infographic, for example:
So if you add your logo and URL, at least their followers will know where to find more of your content. This also will make it easier to create partnerships with influencers, professionals, and other blogs.