3 Reasons Why Network Resources are Critical for Your Business's Success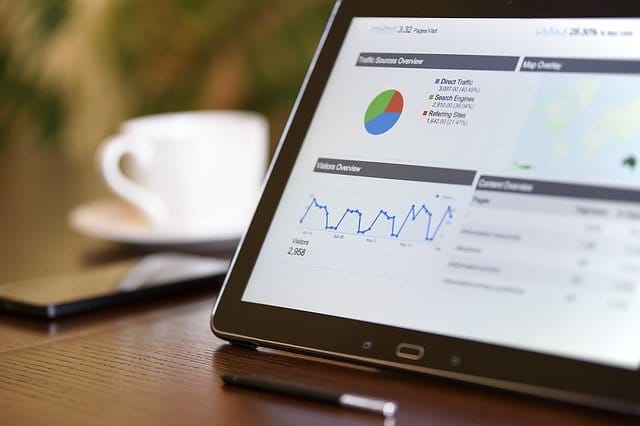 One of the most important investments you can make for your business is in IT solutions. Network resources are critical to any organization's success, and without them, your company will suffer. You need to invest in an IT consulting firm specializing in small businesses if you're going to keep up with the latest technology trends.
Why Network Resources Are Vital For Every Business
Network resources are vital to any business, no matter the size. These resources can be a company's lifeline for success. Without them, your organization will suffer. Therefore, you need to invest in IT solutions tailored specifically for small businesses if you want to keep up with emerging technologies and trends and stay cost-efficient on costs of services like data storage or network administration.
Here are three reasons why enterprise networks are an essential investment:
Network Security
The growing number of phishing scams targeting today's internet users has become easier than ever before due to the proliferation of wireless connectivity options throughout offices and homes alike all over the world.
Hackers may be lurking anywhere–and companies must have adequate security measures in place to protect their networks.
Data Storage
With today's cloud computing solutions, many small businesses can save large sums of money on data storage costs by moving some or all of the company's files online. This gives them more freedom with office space and provides much-needed cost savings while at the same time maintaining necessary network resources that will help your business grow and thrive for years to come.
Remote Accessibility
An IT firm can offer remote access services like VPNs (virtual private networks) and remote desktop connections. So it's possible that even if employees leave work early due to an illness or school obligations, they're still able to connect back into the corporate network from home using the same level of security that they would have on-site.
Benefits Of Investing On Your Network Resources
Growing your business can be an exciting challenge. But for it to succeed, you need a reliable network and IT infrastructure that can handle the increased data flow from your customers or suppliers and future growth plans.
Increased revenue potential
Network resources can help your business increase its revenue potential. The following are just a few ways:
Reduced downtime from faster response times and reduced system errors caused by insufficient resources
Improved bandwidth utilization through better network connectivity solutions like Fiber Optic internet access, for example. This will also allow you to offer your customers higher download speeds without having an impact on your own business's budget;
Accessing data remotely in real-time has become much easier with improved technology such as VPN or Direct Internet connections (e.g., TDSL)
A mobile workforce can be accessed from anywhere because they have a constant connection to wireless networks that serve their laptops or mobile devices.
Increased customer satisfaction
A reliable and high-performing network can help increase the customer's level of satisfaction. Here are just a few reasons:
Faster download speeds, which in turn will reduce customers' waiting time for content to load or files to upload;
Reduced downtime due to improved disaster recovery measures implemented by your IT team thanks to better planning with their business partners (e.g., telecom providers)
Increased productivity from employees that have more consistent response times because they work on servers sharing a common memory pool;
Mobile workforce solutions like remote desktop connections allow you to offer support services around the clock where needed without much hassle.
Reduced risk
A network infrastructure that can handle the increased data flow from your customers or suppliers, as well as future growth plans, is key to reducing risk.
Increasing revenue potential by offering better service and speed
Increased customer satisfaction with faster response times and a mobile workforce solution like remote desktop connections, for example. In this case, you can offer support services around the clock where needed without much hassle.
Which Industry Benefits The Most With IT Solutions?
The industry that benefits the most from IT solutions is technology. All other sectors are dependent on it somehow, and many rely exclusively on tech to operate their business successfully.
Technology has become integrated into all aspects of modern life, so much so that any company without a digital strategy would be at risk of being wiped out by competitors who do invest in new technologies.
Digital transformation will soon become an unavoidable part of doing business as digital natives start entering the workforce and expect more from your current infrastructure.
Final words
The right network resources will save time and finances on marketing efforts by taking care of tasks that would otherwise need to be done manually or through other means such as hiring an assistant. If you're thinking about starting up a new business or want to grow your current one, then it's worth investing in IT solutions.