19 brilliant content ideas for your business blog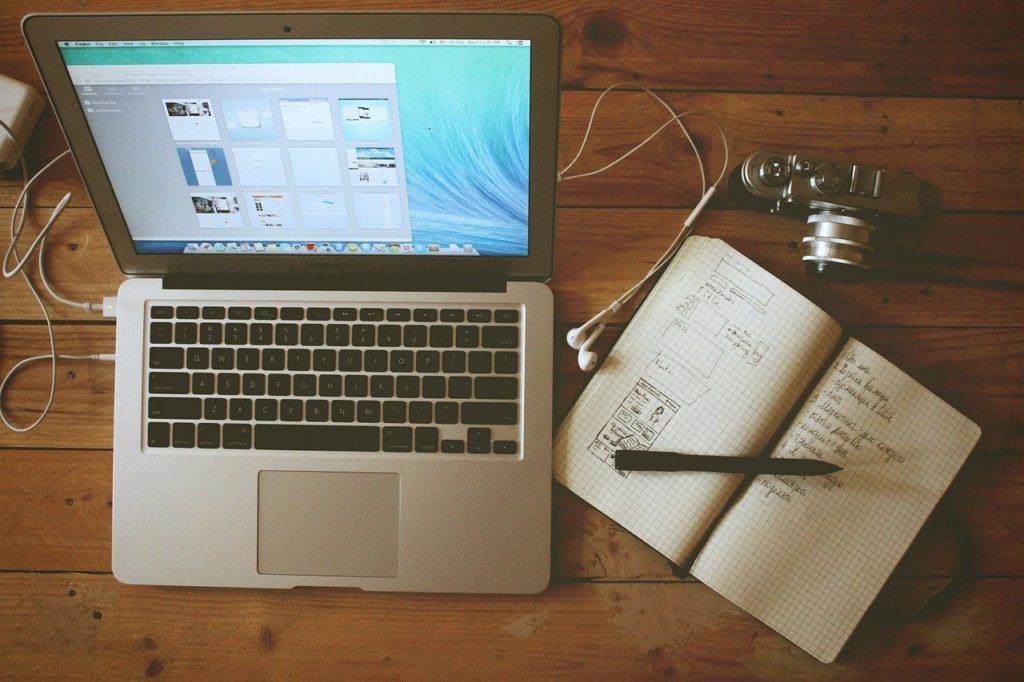 Having a business blog is one of the most effective ways to communicate with your audience and develop a trusting relationship. But what about writer's block? Because we know everyone experiences it from time to time, today we're sharing our 19 top content ideas to explore on your business blog.
Industry news
One of the most relevant topics to write about is industry news. There's no doubt it will catch your readers' attention and be of interest to them.
Think about it – anyone already reading your blog most probably has an interest in the industry you're working in. And those who aren't yet familiar with your posts but who are passionate about the industry might find you on search engines thanks to your industry-dedicated content.
Let's say your company is an SEO agency. Why not dedicate some articles to the marketing industry and its latest news?
Trending topics
As a blog writer, you should always aim at creating original content. That being said, there are some trends that you cannot ignore, topics that literally everyone is talking about. If you don't want to fall behind your competitors, move those topics to the top of your list.
Whether it's the latest Google algorithm update, influencers' new favourite running shoes or the best new restaurant in town, make it a trending topic on your site, too!
Focus on a product or a service
Don't hesitate to use your blog to showcase the products and services offered by your company. Visitors will use your blog as a resource to learn more about your products and services offerings. Feature your latest-released products and go into the details of their features and benefits. Include screenshots, or even better: videos. Nothing will be better at convincing a potential client to buy your products than a video tutorial or demo.
Include a call-to-action in the form of a banner or a button to make sure that the reader knows where to go next.
Customer story
Customer stories are amazing and have this "kill two birds with one stone" aspect. They allow you to showcase your collaboration with respected clients who will be more than happy to have some free exposure on your website, and at the same time show your other or potential clients that you are a trusted partner that brands have a great collaboration with.
It's a good idea to have a dedicated blog section for your customer stories. Don't hesitate to write those posts like a story, highlighting your client's biggest success.
Case study
Case studies are similar to customer stories but they go into more details and specifics of how you helped your client deal with a problem they had, what was the outcome and why it worked so well. The goal is for your reader to get a good understanding of why your solution is a good investment.
Subject-matter experts interview
Here's a good one. As a blog writer, you cannot be an expert on all the topics covered in your business blog. One way to go around that is to interview experts in their field.
If your blog is about running gear but you're not a foot expert, why not ask a chiropodist to share their insights on which shoes to go for based on specific needs (after injury, for beginners, for children, etc.).
Having that kind of subject-matter interview on your blog will give your business blog a more specialised and serious image.
Things not to do
The best way to catch readers attention is no longer to tell them what they should be doing, but what they should avoid. It's in human nature to be drawn towards something presented in a negative form.
So instead of writing "Top marketing tips for your small business in 2021", why not try "Biggest marketing mistakes to avoid for your small business in 2021"? It sounds more intriguing, doesn't it?
Behind the scenes
Have you ever been reading a company's blog and wondering who's writing it or who's that in-house technical expert who sometimes shares tips? Your readers are curious about who you are as a company, and that means the employees and the management team.
Introducing key team members builds proximity with your audience, helping them understand your brand and image better.
Beginner guides
Beginner guides are an essential type of content to have on your blog. Users with no specialised knowledge about your field or your type of products should be able to find the resources they need to become more independent users.
Ideas of beginner guides include:
Industry basics
Glossary of the most common industry terms
Step by step instructions and how-tos
Comparison articles
Comparing different products, solutions or ideas is great because those type of posts will help your readers decide between two or more options.
Present the pros and cons of each succinctly and clearly, and give your recommendation.
Answer most frequently asked questions
Your blog is one of your communication channels, but don't underestimate the importance of other channels, such as social media or emails to understand your clients' needs. A good content category to have on your blog is answers to the most frequently asked questions.
If clients contact you with repetitive questions, whether it's your Support team on the phone, or your community manager via your social media accounts, it's time to react!
Answering those questions on your blog will allow your customers to find the answers to their questions by themselves and will save your Support team some valuable time.
Tutorials
Tutorials are these articles that typically start with "How to…". They can be in the form of step-by-step instructions, video or screenshots. They can benefit your users by guiding them through your product set-up phase and helping them get to know the product features.
Infographics
You know what they say, "a picture is worth a thousand words". Well, so are infographics. Infographics are a great way to diversify your blog content and not propose boring blocks of text.
Readers love infographics that present the information in a clear and easily digestible way, and they are a lot more susceptible to stay on your page if you include infographics than if they see endless lines of text.
Reviews
Publishing reviews is a sure way to help your customers find the products they need. You can review other products or tools on the market, listing their benefits and preferred audience.
Write a series
Writing a series of articles on the same topic can be interesting to attract readers with a particular interest in that field. It's an easy way to retain your audience and potentially turn them into customers.
It's also a way to fill your content calendar without hassle for several weeks.
Keyword-focus
Keyword research is a must for any content creator and part of your content should be a result of in-depth keyword analysis. There are many tools out there to help you with your research, such as Moz.
Tips
Tips and advice blog posts are a standard content type to work with. They don't even have to be related to your products and services, they can address broader needs of your audience, such as how to find your work from home routine.
For example, NordVPN offers VPN solutions and has a blog article on tips to boost your VPN speed.
Yearly focus
This content category can be a great idea to develop towards the end of the year. Look back on the ending year's success, new launch, most popular product, the list goes on. In that kind of content, numbers speak better than words, and the use of infographics can make it even better. PS: don't forget to thank your audience for their trust and loyalty.
Guest posts
Last but not least, guest posts! Paying or not, guest post opportunities are real. They can be useful to diversify your blog content, and a real breath of fresh air in case your schedule is overbooked and you need a hand with content writing.
Conclusion
That's it for our 19 topic ideas to enrich your content strategy. Don't forget to always make your blog content informational and educational for your audience, prioritising quality over quantity. Happy writing!
Author bio: Amélie Wadoux is a marketing copywriter at EuroDNS, an Internet domain registrar and hosting provider based in Luxembourg.