15 Must-Have Tools for Remote Sales Teams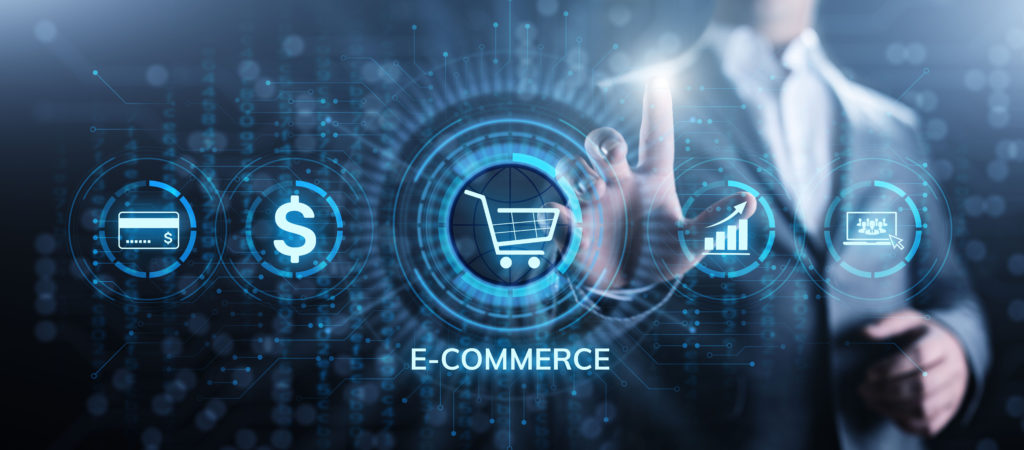 If a global pandemic has taught us one thing, it's that working remotely from home is not only possible but it's also quite efficient. Modern digital technology allows us to study and acquire new skills, stay connected with friends and co-workers, and, of course, buy and sell stuff.
For this article, we tested dozens of apps and services so you don't have to, and we have chosen 15 SaaS tools that are going to help your remote sales team stay ahead of the curve and maximize your business growth. Let's get right into it!
Video Software
Zoom
There's no digital platform that benefited more from COVID-19 than Zoom. Millions of Remote Sales people all over the world downloaded the app to stay in touch with their loved ones, and then everyone quickly realized its full potential.
Zoom offers everything you can ask for:
Free 40-minute calls;
Great video quality;
Screen recorder;
Scheduled meetings, etc.
Zoom alo has support for group conferences for up to 100 people and full compatibility with other apps, such as Slack (more on it later).
Skype
Just a few years ago Skype was the biggest fish in the pond, but since then, it has lost its leadership in telecommunications to Zoom. However, Skype still has a few tricks up its sleeve that allow it to stay relevant. It's very easy to use and still utilized by many Remote Sales teams around the world. Pretty much everyone has a registered account; the video quality is good, and there's a much longer call duration limit compared to Zoom (4 hours vs 40 minutes). So, if you need an extended 1-on-1 conversation with a teammate or a customer, Skype is a solid solution.
Google Meet
Google has a few video-call options (Duo, Chat, Hangouts), but we would like to focus your attention on Google Meet. It supports advanced screen sharing and generates real-time captions powered by Google Speech-to-Text, and you can invite up to 500 participants and 100,000 viewers This is a great tool for all Remote Sales teams. Meet also offers great data protection courtesy of Google Cloud to make sure your privacy is intact.
CRM Tools
Pipedrive
Pipedrive was one of the top-rated CRM tools in 2021, and for a good reason. It allows you to:
Keep track of your connections;
Manage leads;
Organize leads and deals;
Automate the workflow;
Get detailed analysis of your progress.
Thanks to its compatibility with other sales-oriented apps and easy access from a smartphone or tablet, Pipedrive is a highly-productive platform for small businesses.
HubSpot
Attracting and converting leads is the name of the sales game, and HubSpot is very good at it. With the help of this platform, your company can create marketing content, automate workflow, track emails, manage customer databases, and as a result, increase your sales numbers with ease. All HubSpot products can be used as standalone services or as one intuitive environment.
Salesforce
A true SaaS pioneer, Salesforce has earned the reputation of the ultimate CRM platform, offering everything you need as a sales, IT, Remote Sales, or marketing team. It operates on a cloud server and provides over 700 apps for a full business circle from lead generation to finalized deals. There are no free plans available, but your money will be well spent.
Team Communication Tools
Slack
Unless you've been living under a rock, you should know about Slack. It's a go-to communication platform for thousands of IT companies.
It offers:
Shared workspaces;
Group chats;
Voice and video calls;
The ability to connect with other businesses that also use SlackConnect.
If your team is still looking for a messaging medium, you can't go wrong with Slack.
Tandem
Tandem is a neatly organized virtual office with a few helpful features, like automatic meeting rooms, shared cursors for quick collaborations, and multiple integration options. With Tandem, every member of your team is always just one click away from each other.
Electric
Electric is an outsourced IT support solution that allows your sales team to communicate with IT professionals completely via Slack or Microsoft Teams. Remote sales teams can be bogged down by technology issues, but Electric's team guarantees an initial response to any IT question in 10 minutes or less. That kind of efficiency let's your sales team get back to the meaningful work they should be doing, rather than dealing with annoying IT issues.
Day Interpreting
This cutting edge communication tool allows for multilingual business interpreting. It allows you to connect to a phone interpreter instantly with an easy to use, real-time interpretation app. You can make a call the moment you create an account. There is no set-up fee, no contracta and no waiting. certified interpreters are available 24/7, so you can get instant over the phone interpreting any time of day. You just have to create an account and connect – as simple as that.
Project Management
Miro
A whiteboard is a staple for any office, and it's an indispensable tool for brainstorming, strategy planning, diagramming, and any other kinds of visualization. Miro provides you with all that in an accessible virtual form. Here you can create stickers, draw tables, and share your boards in real-time with thousands of people.
MailBird
Mailbird is a must-have tool for everyone who uses Gmail as a mail client. With this software, you can manage multiple email accounts and reach inbox zero in no time. You can integrate Mailbird with your favorite productivity apps such as To Do, Evernote, or Dropbox, making project management a breeze.
Trello
When it comes to interactive boards, Trello's name comes up quite often. The UI is simple yet effective, with tons of customizable settings such as:
Checklists,
Archives,
Templates.
Also, Trello has a dedicated mobile app with instant notifications, which ensure that all team members always keep up with your project's progress.
Jira
A bit more complicated than previous entries in this category, Jira is the next level of agile project management tools. Assign tasks and subtasks, set priorities and deadlines, create corporate roadmaps, evaluate risks and improve workflows in both cloud and server versions of the app.
Customer Search
You can easily find B2B contact details of top decision-makers such as B2B executives, CVDMs, MDs, and other purchasing authorities.
Ampliz sales buddy – email finder chrome extension tool gives you a reliable email address, phone number, and location to connect with potential buyers. In addition, you can also view credible information like revenue size, funding status, employee size, recent investments, and more.
Finding email is a long and time-consuming process. If you're looking for reliable B2B contact data, Ampliz sales buddy is a viable solution. With the Ampliz B2B contact finder chrome extension, you can easily find the email addresses and direct-dial of your potential customers to generate leads in no time.
Access 50M+ direct dials, 400M+ active business profiles, 10M companies and boost your marketing ROI. Ampliz Sales Buddy – email finder gives you robust data to reach key decision-makers and unlock attractive growth opportunities. Using Ampliz chrome extension, you can identify the potential prospects and access targeted B2B contact information.
🚀 Why use Ampliz B2B contact finder tool
✅ 100% Verified B2B Contact information
✅ 10+ Million company profiles
✅ 5.2 Million C-suite executives
✅ 400M+ active business profiles
✅ 50M+ direct dials
✅ 12+ intelligent data segments
🚀 How to use Ampliz B2B contact finder tool
Step 1: Add Ampliz B2B contact finder tool to your chrome
Step 2: Signup to Ampliz contact finder tool
Step 3: Go to your prospect's website/LinkedIn profile
Step 4: Click on the Ampliz Sales Buddy icon on Google Chrome to get data insights on companies and prospects
Step 5: You will get:
✅ Authentic email address
✅ Verified phone number
✅ Company name & website
✅ Company description
✅ Employee and revenue size of the company
✅ Industry type
✅ Founded year
✅ Company headquarters and location
✅ Set your persona based on industry, location, revenue, employee, seniority, and departments
✅ Connect companies and prospects on social platforms
✅ Identify, source, and prioritize your best prospects by exploring Ideal Customer Profile (ICP)
✅ Filter your favorite contacts by name, job title, company, phone number, email, wishlist and export to CSV in just one-click
🚀 Features of B2B contact information – Ampliz Salesbuddy
With B2B contact Finder Tool – Ampliz sales buddy, get access to 5.2 Million C-levels to maximize your reach. Using Ampliz B2B data intelligence, you can :
Expand your market reach and grow your customer base
Gain actionable insights and engage the potential buyers
Optimize your marketing campaign by unleashing intelligent data segments
Boost your ROI by adding Ampliz B2B contact information to your chrome
🚀Ampliz B2B contact finder for sales: Ampliz Email finder gives you data insights of targeted customers and helps you fill the sales pipeline. With Ampliz sales buddy the sales team can win more opportunities.
🚀Ampliz B2B contact finder for marketing: Ace your ABM (Account-based marketing) campaigns with accurate data of key decision-makers. With Ampliz, Marketing managers can accelerate their lead generation efforts and effortlessly narrow down more business opportunities.
🚀Ampliz B2B contact finder for recruitment: Using the Ampliz data intelligence, Recruiters and staffing agencies can hire talented resources efficiently.
🚀Linkedin B2B contact finder: Land on any LinkedIn profile and instantly find contact information of the ideal audience in seconds. All you need is to add the Ampliz sales buddy chrome extension, which is a go-to LinkedIn email finder tool to find targeted profiles.
🚀 B2B contact information – Ampliz Sales Buddy Subscription Plans
Sign-up and get 10 free credits every month
Each credit gives you the B2B contact information of the potential lead
Get comprehensive B2B contact information with various data attributes
Upgrade plans from your dashboard to gain complete B2B contact information
Extract LinkedIn information for free in CSV and XLS format
🚀 About Ampliz SalesBuddy – B2B Email Finder Tool
Today, many businesses, Remote Sales, and marketing teams are finding it difficult to reach potential customers and generate leads. To directly reach decision-makers and potential customers, you can just add Ampliz Sales buddy to your chrome extension and identify the potential leads.
Ampliz sales buddy enables you to establish direct communication with the core business executives and make profitable business deals. Ampliz Salesbuddy is the legit email finder tool to find decision-makers' contact information.
Hunter
Compiling a competitive email database is one of the more tedious tasks for sales teams. Hunter makes this process much easier thanks to its smart and simple algorithm. All you need is a person's name and the domain name, and Hunter will do the rest. Other features include bulk search, a Chrome extension, and a free API.
RocketReach
Another email and phone number database with a convenient browser extension, RocketReach is an amazing lead scouting and recruiting tool for your sales. If you want your contact list to be as up-to-date as possible, look no further.
Business Analysis
Google Analytics
Google knows a lot about its users, so there's no wonder that they make a great tool for business analysis. Google Analytics creates advanced statistical reports on your website traffic, which you can use for SEO and marketing purposes. It goes without saying that it naturally integrates with other tools from the Google ecosystem.
Mixpanel
Instead of analyzing raw traffic numbers, Mixpanel takes a different approach by analyzing how exactly users interact with your products. The platform then gives you an informative visual report so that you can improve your marketing strategy and attract more clients by knowing their needs.
So, there you have it, 15 amazing SaaS tools that your remote sales should be using in 2022. Good luck with your business!