14 Email Marketing Mistakes You Need To Fix Today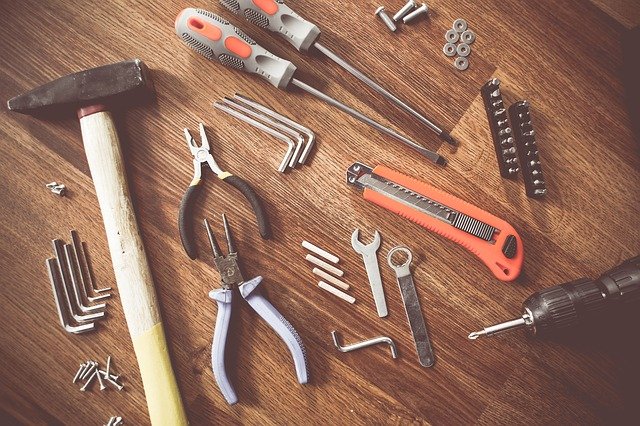 Whether you are a blogger or a business owner, email marketing is a powerful tool in your digital marketing arsenal. With the increasing popularity of various social media platforms, you cannot overlook the potential of email marketing for your brand. While those platforms certainly help improve your online presence, email marketing plays a key role in building long-lasting customer relationships.
Considering that any customer using the internet is likely to have an email account, you certainly want to make most of the far-reaching email marketing strategies. Moreover, email marketing is one of the most affordable ways to directly reach your customers. Even if you have a small business, you can easily run email campaigns on a tight marketing budget.
Are your subscribers not opening your emails? Have you noticed a sudden increase in the unsubscribing rate? Do you have a growing email list but no conversions to show for it? These are some common signs pointing towards a flawed email marketing campaign.
Even experienced marketers are vulnerable to making some mistakes now and then. But there is nothing that can't be fixed! Take a look at email marketing mistakes that can impact the success of your campaigns.
Not Sending a Welcome Email
If a visitor has gone through the trouble of viewing your website and signing up for your email list, their efforts should be promptly acknowledged. To create a positive first impression, make sure you're sending a welcome email to your new subscribers. In the welcome email, introduce your brand and give a brief overview of what to expect. Keep it light and simple.
Weak Subject Line
The subject line is a critical aspect of any email that captures a customer's attention. A poorly-written subject line will leave your carefully-planned emails unopened, or worse, straight to spam. 
When writing a subject line, find the balance between interesting and informative. Refrain from using blatant clickbaits that may disappoint or frustrate your readers.
Overlooking First Line
In addition to the subject line, subscribers can also view the first line of the email. The first line aids the subject line in encouraging subscribers to open the email.
There is only so much you can fit in a short subject line. Use the first line preview to entice your customers into clicking open.
Forgetting Personalization
Many brands out there are competing for the same target audience. So how can you make your emails stand out? Instead of using a generic salutation, make your subscribers feel seen by addressing them by their names. Moreover, it is also important to share content based on their specific interests. Email personalization best practices are essential for boosting the Click Through Rate and conversion rate.
Skipping Call To Action
Whether you're designing a website or curating an email, a clear CTA is a must. Ideally, after going through your content, the readers should know what they can do next. Do you want them to make a purchase? Do you want them to share your content? Make sure you include a CTA that is short and easy to find.
Failing to Segment
It's unlikely that every single one of your subscribers has the same interests and requirements. Then, how will your marketing campaign succeed by sending the same email to the entire list? Failing to segment your audience can alienate certain groups of subscribers. Use locations, purchasing history, age, gender, and other factors to segment your audience into targeted groups.
Sharing Irrelevant Content
Email marketing takes time and effort. And you don't want all this hard word to end up in the spam folder. Don't make the mistake of sharing irrelevant content. Moreover, avoid sending only promotional emails.
Your email marketing strategy should be focused on adding value. Share relevant, useful, and engaging content.
Making Emails Too Text Heavy
Most of us wake up to an overflowing inbox. Besides not having the time to open every email, people are certainly too busy to read a long brand email. That's why you should refrain from sending out emails that are too text-heavy. Use a combination of text and graphics to create emails that are easier to comprehend.
Not Growing Your Email List
As your business expands, it's crucial to continue growing your email list as well. If you don't have a signup page on your website, you're missing out on a major opportunity. You should incentivize visitors to sign up for your email list by offering them discounts or any other perks. You can further gain visitor's confidence by highlighting your no-spam policy.
Disregarding Mobile Optimization
Smartphone internet users are quickly surpassing desktop browsers. If you don't consider this when drafting your emails, you are dismissing a major chunk of your target audience. Your emails should be optimized to fit different screen sizes, especially smartphones.
Inconsistent Emails
If you are sending one email and then abandoning your campaigns for months, then you might as well quit email marketing altogether. To retain your subscribers and keep your brand alive in their minds, start being consistent with your emails. Send out high-quality emails regularly.
Not Sending at Right Time
As previously mentioned, people receive many emails daily. If you want your emails to be seen and opened, you need to find the right time to send them.
Forgetting Analytics
As an email marketer, you have access to analytics that help you determine the effectiveness of your campaigns. Make sure you review analytics and accordingly adjust your marketing practices.
Resisting Automation
If you are a new business with less than 100 subscribers, then doing email marketing manually is a feasible option. However, as your email list grows, it becomes increasingly important to embrace automation. Find suitable software to streamline your email marketing strategies.
Final Words
According to a study by McKinsey & Company, email marketing is up to 40 times more effective than social media. Just like other digital marketing strategies, you cannot expect overnight success with email marketing. Planning effective strategies and making consistent efforts over at least 6 months will show meaningful results.