13 Remote Work Tools for Happy and Productive Employees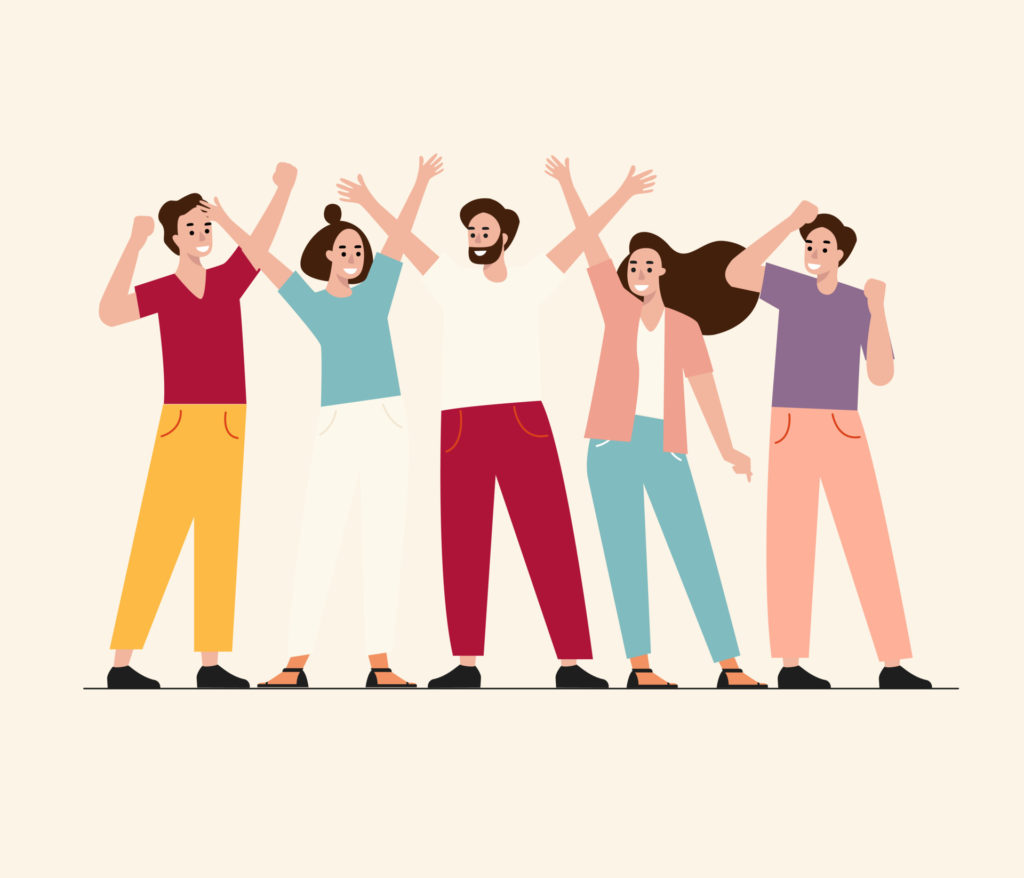 Today, companies are increasingly hiring professionals who work remotely. This practice was known even before the pandemic, but the quarantine period has still made its adjustments. And nowadays, there are significantly more remote employees.
This work format undoubtedly has several advantages: team members can set their own schedule, travel more, get less stress, etc.
But how can a business properly manage a remote team? There are a large number of apps and technologies available to ensure that staff can do their jobs off-site. The biggest challenge for owners is choosing the right tools and not overloading the team with platforms and apps. Below, we will present to you a collection of remote work platforms. So, all you have to do is choose the best one.
13 Remote Work Tools
In this article, we will consider the following tools:
Process Street;
Google Drive;
Zoom;
Timely
EveryoneSocial;
Basecamp;
ProofHub;
Fyle;
Instagantt;
EmailAnalytics;
Bit.ai;
Vantage Circle;
Blueboard;
Scoro.
Every team has recurring processes. Process Street is the modern process management platform for teams to transform those processes into interactive, no-code workflows stored in a single, central location. It's like driving with Google maps versus a paper map. For added functionality, you can integrate Process Street workflows with all your favorite work apps like Slack, Zoom, Salesforce, Zapier, and more.
Cost: Freemium version with access to all features, unlimited free team members, and up to 5 active workflow runs; $25 per user per month for the Pro plan; a custom Enterprise plan with personalized employee onboarding, training, and a dedicated Success Manager.
2. Google Drive
Google Drive is a cloud storage service where users can upload and share information in any format (presentations, photos, videos, etc.). There is also the ability to edit files in real-time, with multiple participants at the same time. Another worthy feature is integration with Google's cloud application office package. Besides this, Google apps integrate with many CRMs to help you manage everything in one platform.
Cost: there is a free package and Basic ($1.99/month), Standard ($2.99/month), Premium ($9.99/month).
3. Zoom
Zoom is a cloud-based video conferencing platform. The program is quite easy to install on any gadget, and it doesn't require any major configuration to work. It's the perfect tool to use for any type of business call, whether a large company or a micro brand. The free subscription provides the following options:
HD video conference for up to 100 participants;
40 minutes per event;
Chat;
Screen demonstration;
Whiteboard and virtual background.
Cost: PROFESSIONAL ($14.99/month), BUSINESS ($19.99/month), PROPERTY ($19.99/month).
Timely is an automatic time tracking tool that leverages AI. It helps companies stay connected with their workforce and report accurately on their business – for payroll, project management, team management, and capacity planning.

By automating timesheet admin, Timely frees teams for the important work that matters and allows employees to use accurate data to form a winning weekly schedule. Offering strict user-level privacy by design, it's a tracking tool that protects an open, trust-based working culture, and is a tool employee can actually trust.
Sign up for the 14-day free trial here.
5. Aritic Swarm
An Instant Messaging Tool for internal company collaborations. Arctic Swarm takes team collaboration to the next level with an encrypted secure messaging option.
The rich UI, along with group messaging features, among others, make Aritic Swarm a go-to-platform for teams that rely on the 'work together' motto. It brings all your teams together on Aritic Swarm to coordinate and drive business growth.
Encrypted Messaging
Messaging and Group Chat
Team Collaboration
Secure File Sharing
Audio and Video Conferencing
Cost: Contact the website for the pricing details
5. EveryoneSocial
EveryoneSocial is a platform that allows you to create and publish content for your entire team. With this app, it will be easy to stay up-to-date with the company. The staff gets all the information they need in the format of notifications, newsletters. Each employee can subscribe to their colleague's content and comment on it.
Cost: there is a free package, and there are paid packages: Teams ($24/month) and Enterprise (negotiated with the manager).
6. Basecamp
You can manage projects, set project tasks, and much more with the Basecamp platform. It has a simple and functional interface that is easy to understand, even for beginners. There are many paid and free add-ons. For example, there are mobile applications and reports, schedules and planning modules, accounting systems, widgets for the desktop, and much more.
Cost: There's a 30-day trial or Basecamp Business ($99/month).
7. ProofHub
Another online project management tool is ProofHub. It has all the functionality you need to control your projects: chat, project templates, calendar, visualization of team opportunities and progress, scheduling, tracking, personal tasks, and more.
Cost: there is a trial period of 14 days, as well as ULTIMATE CONTROL ($89/month) and ESSENTIAL ($45/month) packages.
8. Fyle
Fyle is an AI-powered expense management software for businesses. It helps streamline and automate the entire pre-accounting process by giving Happy and Productive Employees easy ways to track and submit expenses. Further, it helps Finance teams shorten reimbursement cycles, automates credit card reconciliation and close books on time with accurate, error-free financial reports.
Cost: $8 per active user
9. Instagantt
What is the best tool to build online Gantt charts for project management purposes? It is definitely Instagantt. In addition, the software helps to optimize workflow and carry out normal communication between employees. There is also the ability to create tasks and subtasks, project templates, automatic project scheduling, and much more.
Cost: Free 7-day version, Single subscription ($7/month), Team subscription ($5/month).
10. EmailAnalytics
To increase email productivity and sales, you can use the EmailAnalytics tool. Using the platform, a company can see the average response time of each team member, the number of emails sent and received by them. The tool also provides a reporting function: the company owner will receive weekly reports with controlling data on the team's performance.
Cost: There is a free package, Individual ($5/month), and Pro ($10/month).
11. Bit.ai
Bit.ai is an effective tool for document management and collaboration. The platform offers a variety of features: document editor and tracking, data rooms, content management, document and digital asset management, presentations, communication tools, project management, content marketing, and more.
Cost: there is a free package, Pro Plan ($8/month), Business Plan ($15/month), and Enterprise (negotiable).
12. Vantage Circle
To enrich the company's culture, simplify its work processes, and increase employee engagement, you should use the Vantage Circle platform. With this tool, it's easy to incentivize team members, reward them with points that can then be redeemed for gift certificates.
Cost: there is a free demo, and pricing plans are formed for each company individually.
13. Blueboard
Another well-known recognition and rewards platform on the market is Blueboard. It doesn't apply points as rewards, but employees can get something more valuable. The platform makes it easy to manage budgets and recognition, and rewards are delivered automatically. In this way, the business rewards every outstanding team member motivates and prevents professional burnout.
Cost: There is a free demo, and the price of the paid package is formed according to the firm's needs.
14. Scoro
The title of a popular tool for business is rightly awarded to the Scoro platform, which tracks the company's progress, helps manage the project through features such as CRM, budgeting, resource/financial allocation, integration with many popular applications, tracking purchases, orders and costs, budget analysis, and more.
Cost: Essential ($26/month), Work Hub ($37/month), Sales Hub ($37/month), Ultimate (negotiable).
15. eWay-CRM
There are more distractions for colleagues who work from home or as freelancers with various clients. Perfect time management, priorities, and administration processes are needed more than ever.
eWay-CRM is a complex CRM system operating in Microsoft Outlook/Office 365. It saves a lot of time when you work in one software without the need to switch among more apps and to make data duplications.
Task module watches over deadlines. The contacts module manages relationships with clients. The project module guides the whole team through an agreed workflow to the successful end.
Cost: lifelong free version; upgraded subscription starting at $24 per month'
16. TimeSync
TimeSync is online appointment scheduling software for entrepreneurs and service-based companies.
It automates meeting scheduling by integrating it with your work and personal calendars so you never miss a meeting. You can share available time slots with your invitees, send automated confirmation and reminder emails, and much more. The software also offers a Team feature that allows you to schedule group interviews with invitees. On top of that, you can set customized questions to determine if your invitees qualify for a meeting with you — this ensures that you only get qualified meetings with the right candidate.
Cost: Get TimeSync's lifetime deal at $59.
17. InEvent WorkSpace
InEvent is the go-to solution for HR managers and team leaders that strive to Go Beyond, avoid the Great Resignation, and keep remote workers motivated in the long term.
Thanks to the platform´s flexibility and customizable functionalities, you can build a multimedia digital workplace environment with a permanent link to centralize every team remote meeting in your company.
You can create multiple rooms and activities for each department and also use our built-in file repository for sharing resources and ensuring collaboration.
With InEvent, you can keep employees engaged during the remote meetings by using live polls, questions tab, push messages for attendance tracking, and dedicated virtual booths.
Bonus:
Team Building Activities
According to a study by LinkedIn, 46% of employees find that having work friends enhances their overall happiness. And, according to HBR, employees that are satisfied with social connectivity are 2-3x more likely to be as productive or more productive than they were before COVID-19. It's evident that social connections at work can enhance employee engagement and productivity, but how do you maintain social connections in a remote or hybrid environment?
One way is to enlist in a team-building company. There are many organizations out there that provide virtual team-building activities to help keep your employees engaged, connected, and social while working remotely. You can engage in activities like:
Conclusions
If you haven't used any of the tools presented before, it can seem like a difficult choice. Your best bet: try out the platforms relevant to you, especially since each has a free package. Just keep in mind the best firewall and safety practices for business data and remote workers.