11 Ecommerce Trends to Follow in 2022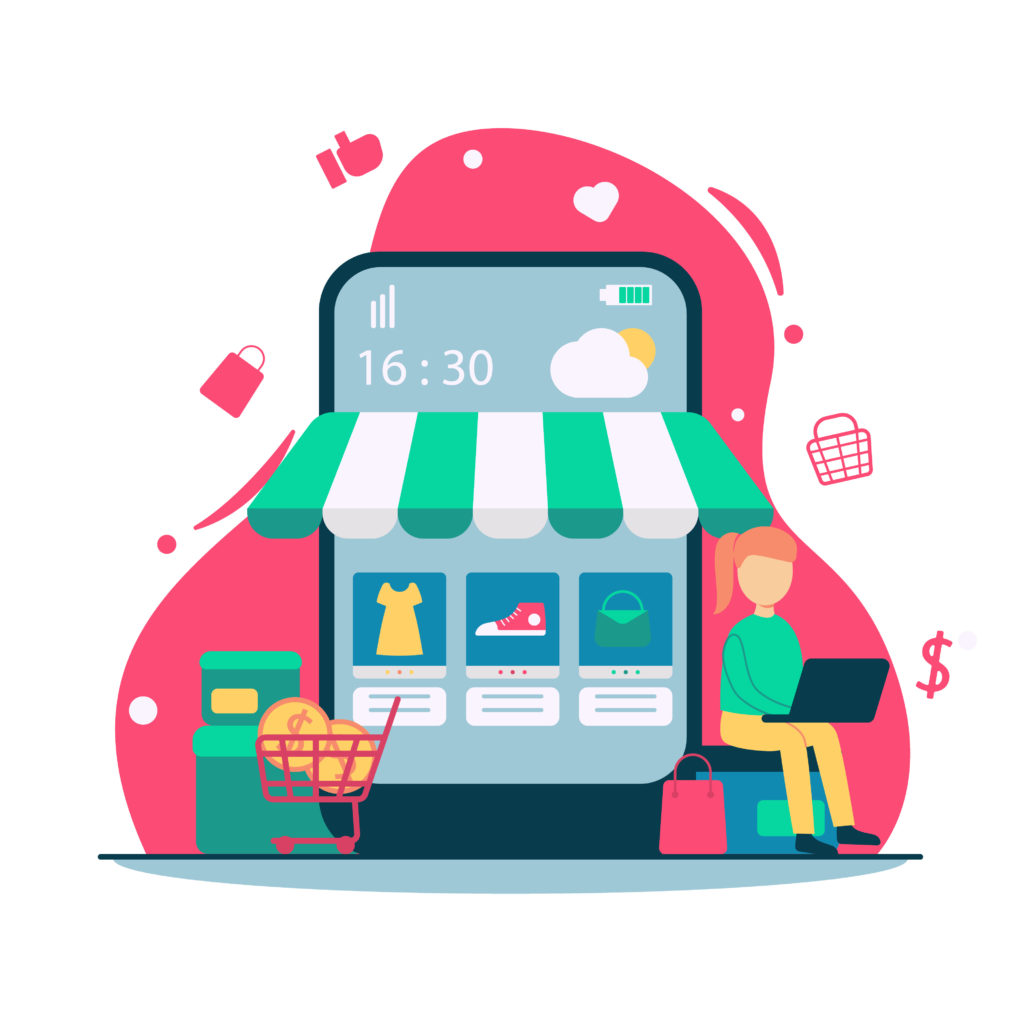 2021 has been a challenging year for companies across all industries. For the past 12 months, business owners have worked constantly to attract new customers and retain old ones. Keeping up with the current Ecommerce Trends is vital for your growing business.
E-commerce has created a level playing field for firms with direct-to-consumer marketing strategies to provide an exceptional online experience. However, even businesses born into an omnichannel environment must stay one step ahead of e-commerce trends to ensure they meet client demands and avoid being surpassed by more agile competitors.
Let's see some of the e-commerce trends to follow in 2022, including core web vitals optimization, AI usage, and better customer support.
Increasing popularity of voice search
Voice assistants on your smartphone, smart home hubs, and even your television remote control have advanced significantly. As a result, voice search is gaining popularity, which directly impacts search and purchasing results. Therefore, e-commerce merchants must stay informed of changes in search to improve for future sales.
At the very least, ensure that your e-commerce website works for mobile voice search by sharing argumentative content and emphasizing the information that users want, such as the website and physical location, contact details, and store hours.
Alternative payment methods
If your company only accepts payment by check or credit card, it may be time to explore alternative payment methods. Numerous online shops now offer consumers benefits with no additional fees, such as payment plans. This enables them to purchase products and avoid extra charges.
When it comes to deals, be bold and adaptable. Customers will enjoy it if you provide more than one payment method. While PayPal and traditional methods are unlikely to go out of style, it is vital to maintain your store open for other opportunities. In addition, your checkout procedure should be quick and straightforward for customers ready to buy.
Tools for faster mobile shopping
Brick-and-mortar shops may not appreciate seeing their customers staring at smartphones. This may signal that the client is price hunting or trying to make a purchase online.
Nevertheless, many businesses now provide their own GPS-enabled mobile shopping experiences that help customers purchase in-store or on the go. A mobile and SEO-optimized website and shop are major elements of a great e-commerce experience for any company. You can use different tools to ensure that both your content and site are optimized, from google index checking, UX checking, and more.
More selling opportunities
Everybody wants to be part of the e-commerce game, with industry titans such as Instagram and Spotify joining the market as platforms for prospective buyers. In addition, customers want to be able to buy things within the apps they regularly use.
You can view Instagram, spot a shirt you like and purchase it all without leaving the app. Are you now listening to your favorite artist? Take a look at their upcoming tour merchandise. To succeed in e-commerce in 2022, retailers need to expand their sales channels further than the traditional marketplaces and leverage this market shift.
Rise of AI-assisted tools
Machine learning and artificial intelligence (AI) are excellent at forecasting buying patterns based on browsing and purchasing history. While it's impossible to manually customize a website for each visitor, AI is here to help. Although few shops have the level of data required for real artificial intelligence, several ERP and CRM systems incorporate machine learning capabilities to help with cross-selling and upselling.
Reignited efforts to promote sustainability
The terms "renewable" and "sustainable" are not generic. Consumers and governments make significant moves toward sustainable power, environmentally sustainable activities, and long-term sustainability philosophy. Likewise, investors have influenced the stock market's new ESG (environmental, social, and governance) choices.
Consumers also reveal preferences through their purchasing decisions, and many choose firms with good sustainability policies.
Customer service across several channels
Past and potential consumers may wish to contact your organization for customer support. But, how? Some favor live chat or a phone call, while others prefer email, social media, or messaging. By incorporating chatbots into your customer service process, you may reduce your customer support burden and contribute to a well-rounded customer experience.
Personalization of advertising and products
Customers demand an omnichannel experience that is simple, which demands personalization. Luckily, machine learning, intelligent website features, and online monitoring technologies enable you to provide each customer with a fully customized and personalized experience.
You might also be able to mass-customize products to increase sales opportunities further and further. You can also try some tools like the Shopify dashboard to easier track all the data and maintain order on your website.
Conversion-optimized websites
Modern web technology enables you to test the performance of two different versions of a website page. A/B testing informs your marketing team on which website elements are most effective, allowing you to optimize every aspect of your site continuously. Some of the best website builders can help you create a professional website. Moreover, never undervalue the impact of changing the font, color, design, dimension, or loading speed on your sales.
Automated B2B transactions
B2B is a sizable portion of the corporate world. More automation will be provided by B2B e-commerce trends, including automated accounts payable, accounts receivable, reordering, and fulfillment. If you manage other companies, ensure that you're using cutting-edge technologies to ease their most urgent pain points.
Shift in consumers' privacy views
Digital privacy rules in the European Union and California control what firms may track and how they can handle client data. Unfortunately, it's easy to fall short of these regulations unintentionally, so ensure that your e-commerce firm respects them. Informing clients about the steps you take to keep their information confidential is an excellent method to establish confidence online.
Conclusion
As you can see, the world of e-commerce is transforming at a fast pace to accommodate changing consumer tastes. This is a small glimpse into the many e-commerce trends that will be important to your business in 2022. Simultaneously, e-commerce organizations seek to automate marketing, manufacturing, delivery, and other aspects of their operations with developing technology.
In 2022, customers will demand a more smooth, comfortable, and enjoyable shopping experience than at any other time. By investing in the appropriate e-commerce trends, you can respond to these rapidly shifting needs and tastes.
To achieve the most outstanding outcomes, you should leverage a sophisticated e-commerce package that enables you to develop exceptional omnichannel experiences across in-store, internet, and mobile channels that supports both B2C and B2B transactions.
About the author

Dmitriy Maschenko is the head of a division and a Board member at PSD2HTML, a company that offers top-notch web and mobile development services to all kinds of clients, from S&M businesses to agencies and governmental bodies. Dmitriy went all the way from a developer trainee position up to where he is now. With 12+ years of experience in the IT industry under his belt, Dmitriy has a wealth of knowledge to share with his readers. He writes on topics related to business management, website & app development, and everything in between.