10 Must-Have Tools for Entrepreneurs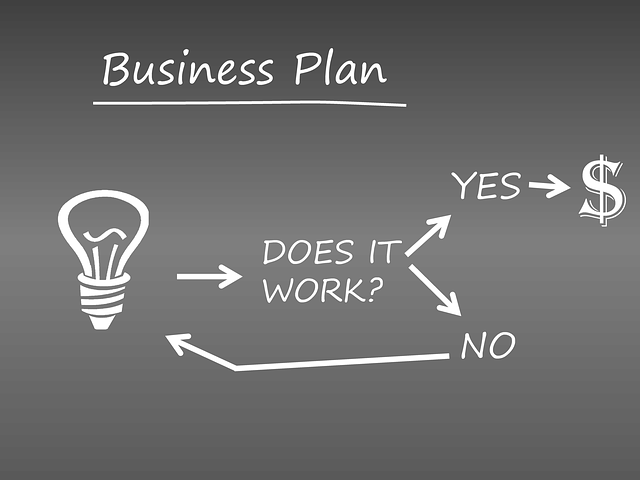 No matter if you are a first-time business owner or a veteran entrepreneur, starting your own business is always challenging. Sometimes, it may even seem like there are too many responsibilities for one person to handle. We get that. However, before you start worrying too much about the colossal task that stands before you, we suggest you take a few deep breaths and think about the next steps you need to take. Stim Social has gone offline recently, you will need to choose another service.
One of the first steps you should consider is equipping yourself with tools, as they are essential for every business to operate. Moreover, they can improve the productivity and effectiveness of your employees and yourself.
If you are looking for valuable tools or solutions to take your startup to the next level, we've got you covered. Here are some must-have tools every entrepreneur should possess:
Google Drive
Google Drive is a powerful tool that allows you to create presentations, design forms, create spreadsheets, and much more. There are plenty of free features available, but investing in a premium plan is worth considering if you want to unlock as many functions as possible.
Slack
Slack is a business messaging app that helps you get work done faster with less effort to establish communication and coordination. It is an essential and sufficient tool for small teams, as it allows you to set up different channels and topics where you can discuss things specific to your workflow.
It also has other useful features such as direct messaging, polls, file sharing, and video calls. If conference calls take a significant part of your workday, Slack will provide you with a high-quality connection, but ensure to get a pair of the best headphones with a microphone to reduce distractions and background noise during the conversation.
Woorise
Woorise is an all-in-one lead generation and marketing platform that allows you to create a wide range of interactive campaigns such as landing pages, forms, surveys, quizzes, viral giveaways & contests, accept payments, and more to collect leads and engage your audience.
Features include a modern landing page and form builder, 40+ field types and thousands of social actions, 100+ interactive templates, conditional logic, real-time email notifications, multi-language support, and built-in analytics.Woorise also integrates with popular marketing platforms such as Mailchimp, Hubspot, ActiveCampaign, Facebook, Google Analytics, Bitly, Zapier, PayPal, Stripe, and many more allowing you to automatically send your new leads to the tools you already use.
Zapier
Zapier helps connect two apps without needing to write a single line of code. Essentially, Zapier lets you automate everything, from data collection to data storage. This is a perfect solution for entrepreneurs who don't have enough time for handling mundane tasks.
Evernote
Evernote is an excellent tool for organizing your thoughts. It also makes it easy to collaborate on projects with your team members. You can use it to create checklists, organize notes, and share important documents.
Wunderlist
It is easy to forget important tasks when you are juggling multiple projects and responsibilities. Wunderlist is a simple and elegant solution that allows you to create lists and share them with your team members quickly. Even more, you can automate recurring tasks on the app and set up reminders.
Project Management Tool
Project management tools help you keep track of all the projects you are working on and the tasks associated with each of them. This makes it easier for you to manage and prioritize well and decrease the likelihood of getting overwhelmed by too many tasks at hand.
If you are looking for simple project management software, there are plenty of great options out there. We would recommend considering Basecamp, Trello, or Notion.
LearnDash LMS
Learning is critical for any entrepreneur or small business owner who wants to drive their business forward and grow as a person. The same applies to your team members, as a happy employee is an employee that has the opportunity to evolve as a specialist.
It is not always easy to allocate time for education, even though it can help you build better skills and boost your career opportunities in the future.
LearnDash LMS is a great tool that allows you to create courses and deliver customized content to your employees regardless of their location or time zone. It is also easy to use and can be implemented quickly without requiring additional equipment or training time for your employees. If you want your team to be better at what they do, you should add this tool to your startup ecosystem.
Mailchimp
This tool is essential for every business because it helps companies send out newsletters – something you cannot imagine a digital marketing strategy without. It also has many other features that make managing email campaigns easier. If you are serious about communication with both current and prospective clients, this tool is something you cannot succeed without.
Wufoo Forms
Wufoo Forms is a simple form builder that helps you build web forms without the need for any technical expertise or prior experience with HTML or CSS coding. If you want to collect constructive feedback from your customers or survey your employees regularly, fast, and at a low cost, this tool is something you should get among the first.
Hootsuite
Hootsuite is an essential social media management platform that helps streamline posting on social media channels such as Facebook, Twitter, LinkedIn, Instagram, and Pinterest. It also offers advanced analytics that let you analyze how well your posts perform on social media. If you are looking for more sophisticated solutions such as paid advertising on social media platforms (Facebook ads, Twitter ads, etc.), Hootsuite can help you with that as well.
Essentially, Hootsuite helps you take control of your online presence by providing all the necessary tools for marketing and managing social media accounts from one place. More importantly, it is one of the most user-friendly tools available in its niche, making it very useful for business owners who don't have much experience with social media marketing and content management systems.
forms.app
forms.app is a form builder tool that allows you to create online forms, surveys, and quizzes. With forms.app, you can create surveys and forms on many different topics in minutes thanks to ready-made templates. Moreover, you do not need any coding knowledge to be able to do these. You can benefit from all the features even in the free forever plan. 
forms.app offers many advanced features that allow you to do a lot of things like lead generation, satisfaction measurement, registration form collection, and accepting payments. In addition, it is possible to create legally binding forms and surveys thanks to the e-signature collection feature. 
Social Champ
Social Champ offers all the tools and services you need for managing your social media presence.
The platform is built for businesses and agencies that need a powerful solution that takes care of all the hassles of social media marketing campaigns. It supports popular social media networks including Facebook, Twitter, LinkedIn, Instagram, and Google My Business.
If you have a team (as is the case with agencies and mid-level businesses), you can use the Teams features to bring everybody on board and set up individual access rights using roles such as administrator and editor. Similar, if you have a lot of content to upload, you can the Bulk Upload feature to schedule months of content at once.
The Workspaces allows you to group social media accounts and team members so that you can have multiple projects without worrying about mixing resource allocation. The pricing plans are flexible and you can try the platform for seven days before having to upgrade your account.
Conclusion
Every business requires a thorough organization in order to function properly. Fortunately, numerous apps, programs, and software tools are available today to ease the organization's processes and help you establish effective communication between the teams.
You can find various project management tools, online to-do lists, online learning platforms, and marketing tools. In order to choose the most beneficial solutions for your company, it is essential to determine your business needs and goals in the first place.