10 Internet Marketing Mistakes Insurance Agents Make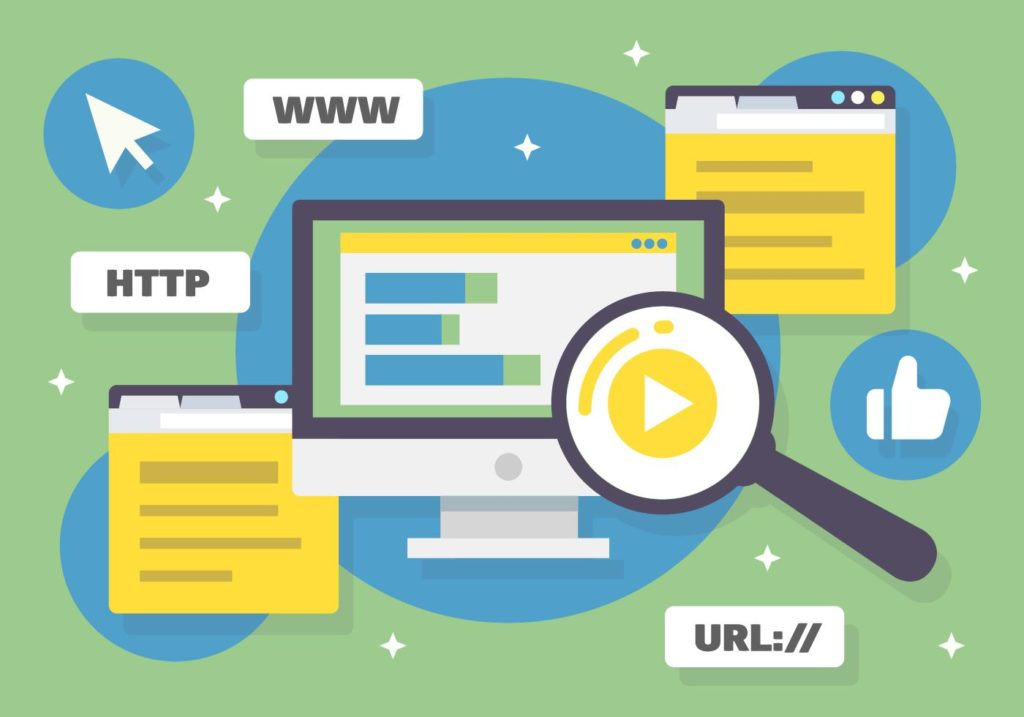 Insurance agents face lots of challenges when it comes to internet marketing. The competition is very stiff. Seasoned companies employ sophisticated strategies and invest lots of money to drive campaigns for their products and services.
Insurance agents make two prominent internet marketing mistakes while trying to stand out and make an impact. These errors include internet marketing errors of commission and internet marketing errors of omission.
Whenever you fail to do something that can help your agency achieve a noticeable online presence is known as an error of omission. On the other hand, errors of commission involve going out of your way to harm your agency's online presence.
Errors of omission are not very harmful to your insurance digital marketing compared to errors of commission. If you're making any of these internet marketing mistakes, you need to correct them as soon as possible.
Having Two Official Web Pages
Most agents working with national carriers like Allstate and State Farm want their agency website to track visitors, control content, and perform other functions the carrier cannot allow. It is very ambitious but can be a major mistake.
It is confusing to Google when they try to find separate sites that are both your official agency page. Whenever your carrier is establishing links to your agency page on their site and building links to your site it may complicate things. Google in turn allows another competitor who has their web pages sorted out.
Buying Numerous Domains
Many agencies make the mistake of buying numerous domain names. Buying numerous domains and forwarding them to your site does not add any SEO value to your website. Purchasing all the local town names with the "insurance" word in them is just a waste of your money. Google does not care. There are numerous good uses of many domain names, but they have nothing to do with SEO.
Developing the Wrong Type of Facebook Page
Facebook offers two kinds of pages: pages for business and pages for people. Facebook enables people to make friends and "like" businesses. Many agents make the mistake of creating a "person" profile for their agency instead of having a business page.
When you develop a personal profile, people may not want to connect with your agency because they do not want to share their private information. You will also look like a Facebook newbie.
Long Website Quote Forms
People hate answering lots of questions in a quote. Avoid creating quotes that require your customers to answer numerous questions on the quote. Make sure that your online quote forms are short and precise. An additional question will reduce the number of leads you receive.
Poor Blogging
Blogs are powerful but many insurance agencies do not understand how to successfully harness their power. Avoid clichés or articles with common topics like "10 Ways to Save Cash on Insurance". If you need to get value from your blog, create the most entertaining and definitive articles about your topic.
Having Multiple Google Places Pages
Google Places is Google's business directory. They use this system to gather information about any local businesses for their maps and search results. Business owners set up their own agency's profiles.
Setting up multiple business profiles using slightly different agency names, suites, and phone numbers to have more opportunities.
This is not only against Google's guidelines, it as well confuses their algorithm and pits your listings against each other for their search rank.
Buying Followers or Likes
Numerous people pay to get fake "likes" on their Facebook page. This is a tempting endeavor because getting numerous likes is not an easy task. When many of your likes are fake it hinders some of Facebook's most valuable advertising options.
Adding Individuals to Your Email List Without Consent
People hate getting emails from strangers. Such emails are reported as spam. When your email is reported as spam by numerous individuals your domain name will be flagged as a common spammer. Your regular emails will in turn go to the junk folder.
Having Splash Pages on Your WebSites
Having a cheesy Flash video on your website is detrimental to you. Almost all website visitors find this very annoying. Avoid using short action-packed animations about your insurance agency.
Self-Promotional Social Media Content
There is a basic concept in insurance digital marketing that many agencies have not grasped. It is all "opt-in". This means that unlike newspaper ads and TV, individuals are not required to see your messages to get their content. Always bring value in the form of entertainment or information.
Final Thoughts
You need to refrain from making the above mistakes. Before employing any strategy to improve your search engine rankings, always always check to make sure that it is in accordance with Google guidelines and ensure that Google considers your strategy safe and progressive.