10 eCommerce Trends for 2020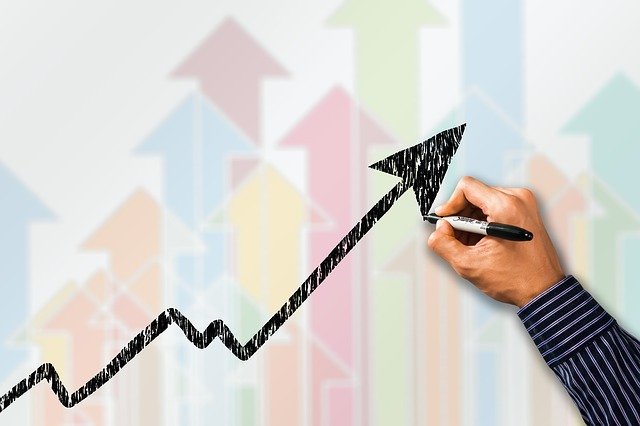 There's never been an easier time to manage an e-commerce store. As a blossoming entrepreneur, there are a few questions to ask yourself before you begin. How to effectively optimize your website and what kind of experience are you looking to give consumers? As the e-commerce world expands and grows, there are certain trends and popular options that draw buyers and increases the likelihood of frequent purchases. If you are looking to open an e-commerce business, research this list of trending tactics to ensure a successful start-up and ongoing sustainability.
Increased Online Shopping
Since the effects of COVID-19 on the fashion world, many buyers have switched from department stores to shopping from the comfort and safety of their homes. Since shoppers have habitual tendencies, there is a heightened probability purchasers will continue to utilize the convenience of shopping from home or a mobile device shortly.
Personalization
Consumers appreciate e-commerce stores that offer a personalized experience catering to their interests. From an individualized profile to offering rewards and recommendations based on previous purchases, there are many ways to increase shopper conversion rates by accommodating their preferred styles. They also enjoy receiving personalized messages across the channels, so it is wise to start email segmentation when you find CRM software that is simple to use and affordable.
Mobile Friendly
According to OuterBox e-commerce statistics, 79% of smartphone users have made purchases from their mobile devices in the last 6 months. Consumers with a get-up-and-go lifestyle appreciate convenient shopping while running errands. Utilizing app technology as an extension of your online store will only increase sales and keep business owners up to date on enhancing mobility.
Going Green
Eco-friendly shopping is on the rise, as consumers become more aware of the environmental impact shopping poses on the planet. By practicing eco-friendly habits, consumers are more likely to shop from environmentally conscious stores. Demonstrate greener customs, like biodegradable packing to your consumers for a more likable online presence.
Subscriptions
Many e-commerce stores offer a personalized experience to their email list or their membership rewards program. Consumers appreciate free subscriptions like an email list that provides end of the year sales or holiday discounts on their favorite items.
Artificial Intelligence
AI technology provides computerized automation, like chatbots that adhere to specific/common issues before reaching a live representative. This allows merchants to focus their responsibilities elsewhere without being overwhelmed by consumer frequently asked questions or password problems.
Different Payment Methods
Paypal, Apple Pay, credit/debit, and even systems that offer monthly split payments are advantages to securing more consumers for your store. Patrons desire options, especially since more users are linking their bank accounts and cards to digital wallets on their mobile phones.
Social Media Shopping
Most people will view an e-commerce store's social media to gain perspective on what type of products they offer, how good the quality is, and how likable they are in the consumer world. Displaying quality content and a link to your website through your social sites will increase credibility and keep your business on the e-commerce uptrend.
Voice Commerce
Smart applications like Alexa or Google Voice make shopping easier without ever having to touch a digital screen. Vocal commands like ordering groceries or shopping at a retailer with your payment information already assigned. Voice search is growing in popularity and as a business merchant, incorporating it into your business creates more earning potential.
Visual Commerce
Visual commerce makes it possible to see objects like furniture and get a virtual picture of what it may look like inside your home. This is known as augmented reality (AR). Applications with AR allow buyers to take pictures of their homes and drag the virtual image into the photographed area to get a better idea of the actual display in the house or on your person.
The new-age trends of 2020 are taking the e-commerce world to new heights providing retailers with more opportunity to make a profit and watch their business soar. If you are thinking about starting an ecommerce business. Based on the website https://scandiweb.com/services/magento, Magento is great for merchants that desire customization, design, hosting, and more. Find a credible company of experts that can supply quality and round-the-clock support for your business goals.