Custom Design Services
Magellan Models is extremely pleased with Core Commerce's design team. From concept to implementation, the team provided exceptional service and commitment to our needs!- Ernest Myers, Magellan Models
Order Now 1-800-747-4270 or simply submit a ticket in your account.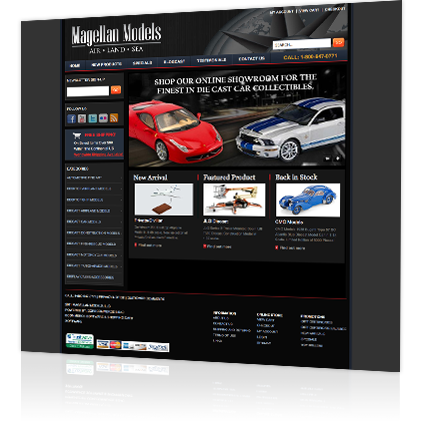 Blow Away the competition, with style!
We do more than just ecommerce software. Our in-house design team can build the ecommerce solutions you need to bring online sales to your company. Our custom designs allow your store to stand out from your competition and gives you a unique look, instead of just using a basic theme that thousands of other companies already use. Browse around our portfolio for some of our selected design projects to get a taste of what CoreCommerce can design for you.
10+ Design Options
1 on 1 Phone Consultation
Design Team Based in the USA
Professional Look & Feel
Multiple Revisions
Image Optimization
Personalized Design
and more!
Want to learn more?
CoreCommerce certainly has been my best experience to date...really awesome!
- Noor Mohammed, Right to Learn Education